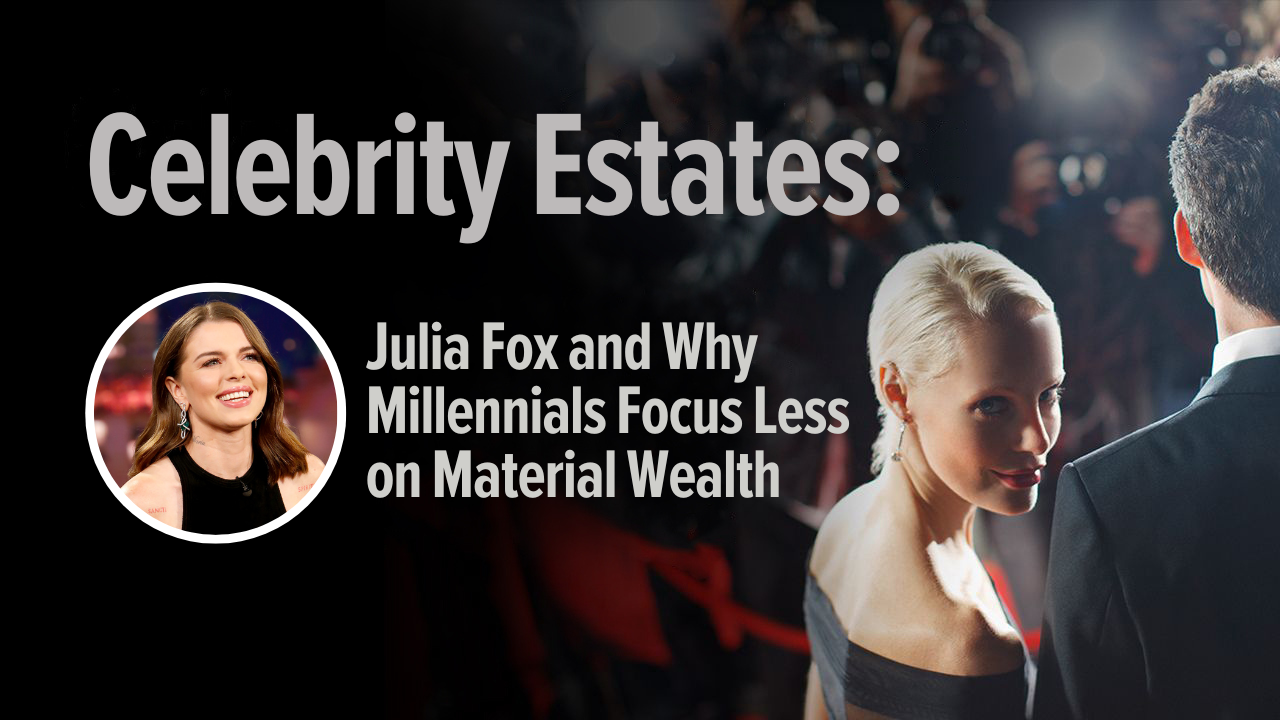 Celebrity Estates: Julia Fox and Why Millennials Focus Less on Material Wealth
Podcast: Play in new window | Download | Embed
Subscribe: Google Podcasts | Spotify | iHeartRadio | Stitcher | TuneIn | RSS | More
Summary:
Uncut Gems star Julia Fox recently went viral for posting a TikTok video showcasing her home, which was modest compared to the extravagant wealth you expect from someone wealthy and famous. Today, many millennials are shifting away from buying luxury homes.
In this episode, David Lenok speaks with Kelley Wolfington, Senior Wealth Strategist at SEI Private Wealth Management, on why the housing trend for high-net-worth individuals is shifting and how it reflects the current values passed on to the next generation.
Kelley discusses:
Resources:
Connect With Kelley Wolfington:
Connect With David Lenok:
About Our Guest:
Kelley Wolfington provides holistic advice in the areas of trust and estate planning, wealth transfer, philanthropy, succession planning, tax planning and family communications strategies for ultra-high net worth and high net worth individuals and families. Her responsibilities include collaborating with internal and external colleagues and partners to craft and deliver such advice as well as develop strategies, techniques, tools and materials related to these advisory areas. She helps facilitate a perpetual process to improve her clients' condition by working with them to navigate goals, values and visions for themselves, their families and their communities.