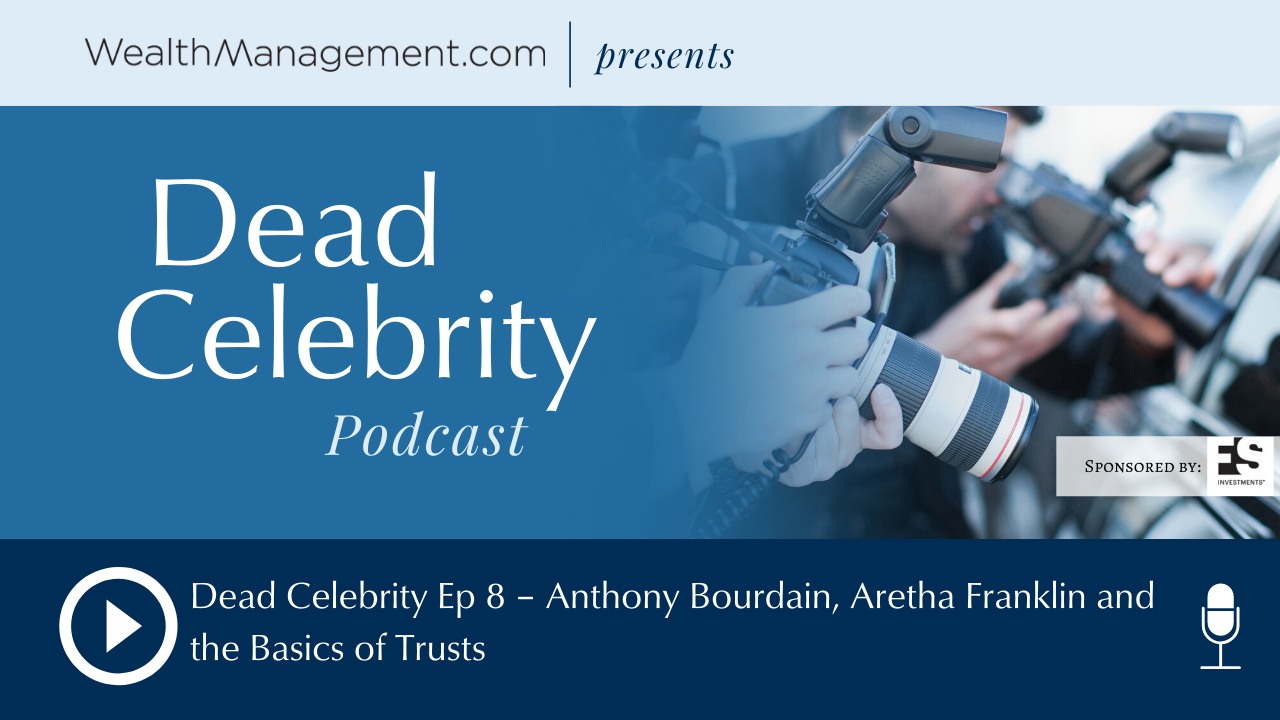 Dead Celebrity Ep 8 – Anthony Bourdain, Aretha Franklin and the Basics of Trusts
Dead Celebrity Ep 8 – Anthony Bourdain, Aretha Franklin and the Basics of Trusts
Podcast: Play in new window | Download | Embed
Subscribe: Google Podcasts | Spotify | iHeartRadio | Stitcher | TuneIn | RSS | More
Sponsored By: FS Investments
When celebrities with trusts pass away, we may never learn the full details of their estates. And that's largely the point. But the benefits of using a trust don't stop at privacy.
In this episode, David Lenok, senior editor at WealthManagement.com, speaks with Geoff Madsen, CEO and chairman of Independent Trust Company. They discuss the benefits of using trusts in your estate planning package, weaving in the examples of Anthony Bourdain, Aretha Franklin and others to illustrate their points.
In this episode, you will learn:
What a trust is and how you can benefit from one

How probates affect families and estates

The importance of choosing the right trustee

How a financial advisor should look at trusts

And more!
Tune in now to learn about the basics of incorporating a trust into your estate plan.
Resources: WealthManagement.com | Independent Trust Company