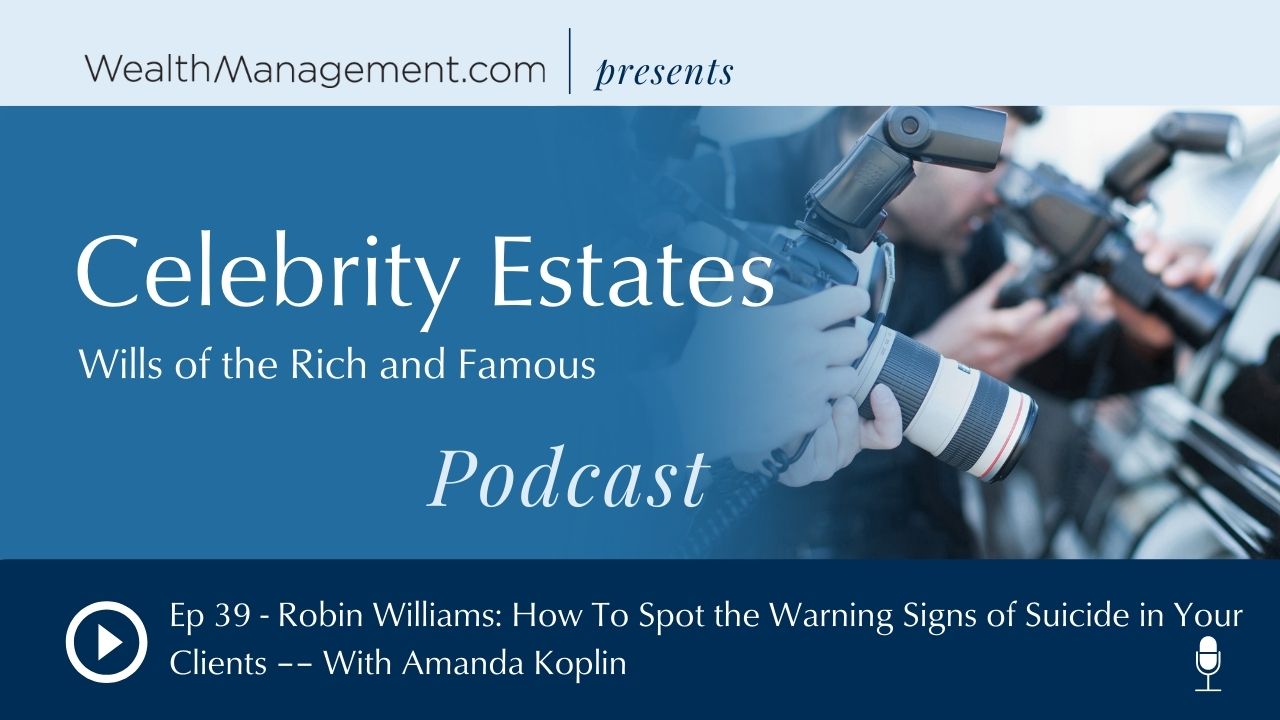 Ep 39 – Robin Williams: How To Spot the Warning Signs of Suicide in Your Clients –– With Amanda Koplin
Podcast: Play in new window | Download | Embed
Subscribe: Google Podcasts | Spotify | iHeartRadio | Stitcher | TuneIn | RSS | More
Today, David Lenok, senior editor at WealthManagement.com, is joined by Amanda Koplin, LPC, a mental health entrepreneur who is the founder and CEO of Koplin Consulting.
This episode focuses on legendary comedic actor Robin Williams' tragic suicide and the shocking, unspoken truth about male suicide statistics. Notably, the victims –– namely middle-aged white men –– are a common client profile for many advisors.
David and Amanda delve into how advisors can help their clients by paying attention to their behavior. Advisors are not counselors by any means, but they are in a unique position to see changing behaviors that might pop up when a client has hardships with career, health, or finances. 
In this episode, you will learn:
Which risk factors and behaviors are associated with suicide

Why advisors are uniquely positioned to spot warning signs and changes in their clients' behavior 

What resources you should have on hand to assist a distraught client

Why entrepreneurs are at a higher risk of suicide

And more!
Listen now to learn ways to spot behavioral changes that could be harmful to your clients.
Resources: WealthManagement.com | Koplin Consulting | Episode 10: Robin Williams Planned It Right — With Avi Kestenbaum