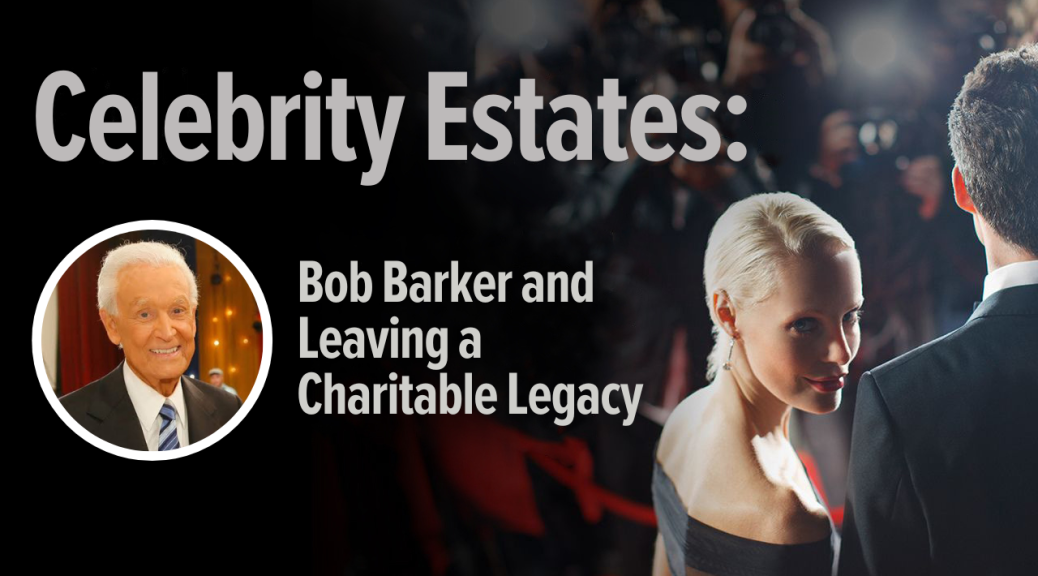 Celebrity Estates: Bob Barker and Leaving a Charitable Legacy
Podcast: Play in new window | Download | Embed
Subscribe: Google Podcasts | Spotify | iHeartRadio | Stitcher | TuneIn | RSS | More
Bob Barker is best known as the beloved host of The Price Is Right, the longest-running game show in American television history.
Barker sadly passed away in August 2023. The majority of his estate was donated to forty different animal and military charities, which was no surprise, given his life as a vegetarian and an outspoken animal rights advocate.
In this episode, David Lenok speaks with David Handler, a partner at Kirkland & Ellis, about adding charitable giving to legacy plans and what should be considered when choosing how to donate. They explore how charitable donations impact beneficiaries from a financial standpoint as well as the tax implications and how that money could be used after donating.
David discusses:
Resources:
Connect With David Handler:
Connect With David Lenok:
About Our Guest:
David A. Handler is a partner in the Trusts and Estates Practice Group of Kirkland & Ellis LLP. He concentrates his practice on trust and estate planning and administration, representing owners of closely-held businesses, family offices, principals of private equity and venture capital funds, individuals and families of significant wealth, and establishing and administering private foundations and other charitable organizations.
David is a fellow of the American College of Trust and Estate Counsel (ACTEC), and a member of the NAEPC Estate Planning Hall of Fame as an Accredited Estate Planner (Distinguished). He is the creator or co-creator of the "HEET trust," the "RPM Trust" and the "Guaranteed GRAT," among other innovations. David is also a member of the professional advisory committees of several nonprofit organizations, including the Chicago Community Trust, The Art Institute of Chicago, The Goodman Theatre, WTTW11/98.7WFMT (Chicago public broadcasting stations) and the Jewish Federation of Metropolitan Chicago.