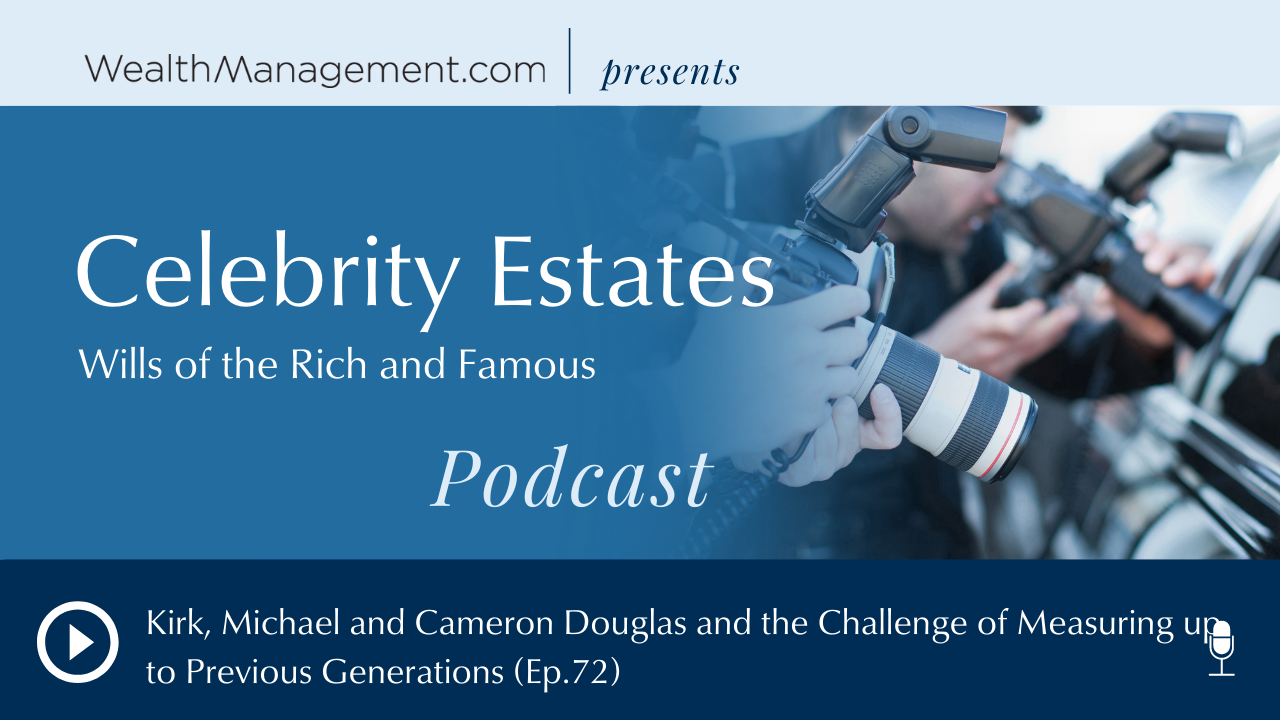 Celebrity Estates: Kirk, Michael and Cameron Douglas and the Challenge of Measuring up to Previous Generations (Ep.72)
Podcast: Play in new window | Download | Embed
Subscribe: Google Podcasts | Spotify | iHeartRadio | Stitcher | TuneIn | RSS | More
The Douglas family started their legendary Hollywood career with Kirk Douglas in 1946, who had been a major box office star. Michael Douglas later surpassed his father's great fame, receiving numerous accolades. However, Cameron Douglas, Michael's son, struggled to continue the family's Hollywood legacy.
In this episode, David Lenok speaks with Dr. Jamie Weiner, Co-Founder of Inheriting Wisdom, on the struggles children face when born into prominent families. Dr. Weiner shares examples of wealthy children, how they viewed the world compared to other children and the impact this has on their development within society.
Dr. Weiner discusses:
The challenge of measuring up to previous generations;

Four steps to developing self worth;

How a liquidity event impacts the way families think about money;

The role of mentors in the lives of children born into prominent families;

And more.
Connect With Dr. James Weiner:
Connect With David Lenok:
About Our Guest:
With a multi-faceted background in speaking, coaching and counseling in environments ranging from Cook County Jail to exclusive global VIP forums, Dr. Jamie Weiner's expertise and strategic approach to guiding people helped to develop Inheriting Wisdom's ability to transcend any complication within a family's dynamic.
As a co-creator of Inheriting Wisdom, Dr. Weiner is focused on helping families garner meaningful communication between generations and provide solutions to sustaining wealth and strengthening family legacies.