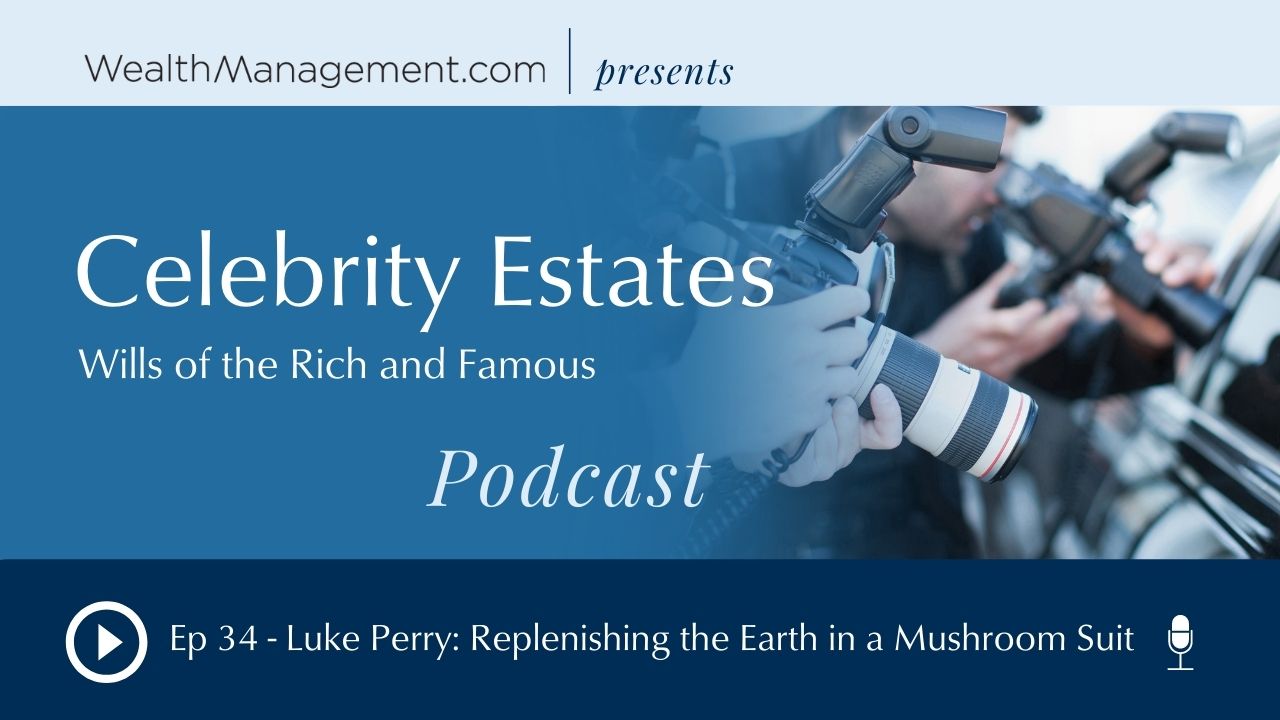 Ep 34 – Luke Perry: Replenishing the Earth in a Mushroom Suit
Podcast: Play in new window | Download | Embed
Subscribe: Google Podcasts | Spotify | iHeartRadio | Stitcher | TuneIn | RSS | More
In this episode, David Lenok, senior editor at WealthManagement.com, is joined again by Megan Gorman, founder of Chequers Financial Management, to discuss the perfection that was Luke Perry's estate and funeral plan.  
American actor and teen idol, Luke Perry, was best known as "bad boy" Dylan Mckay on the TV series Beverly Hills, 90210. When you hear about Luke's funeral instructions –– including his desire to be buried in a biodegradable mushroom suit –– it will become clear that he was a deep thinker who advisors can learn from when helping clients plan their funeral. 
In this episode, you will learn:
Why Luke Perry is an estate planning role model 

Why green funerals are a growing industry

Cost-effective and personal ways to plan a funeral

How to plan for and fund the expense of a funeral, as to not burden those left behind

Why advisors conversations with clients about funeral arrangements must go beyond discussing burial versus cremation

And more!
Learn how to help your clients plan for the end of their story!
Resources:  WealthManagement.com | Chequers Financial Management