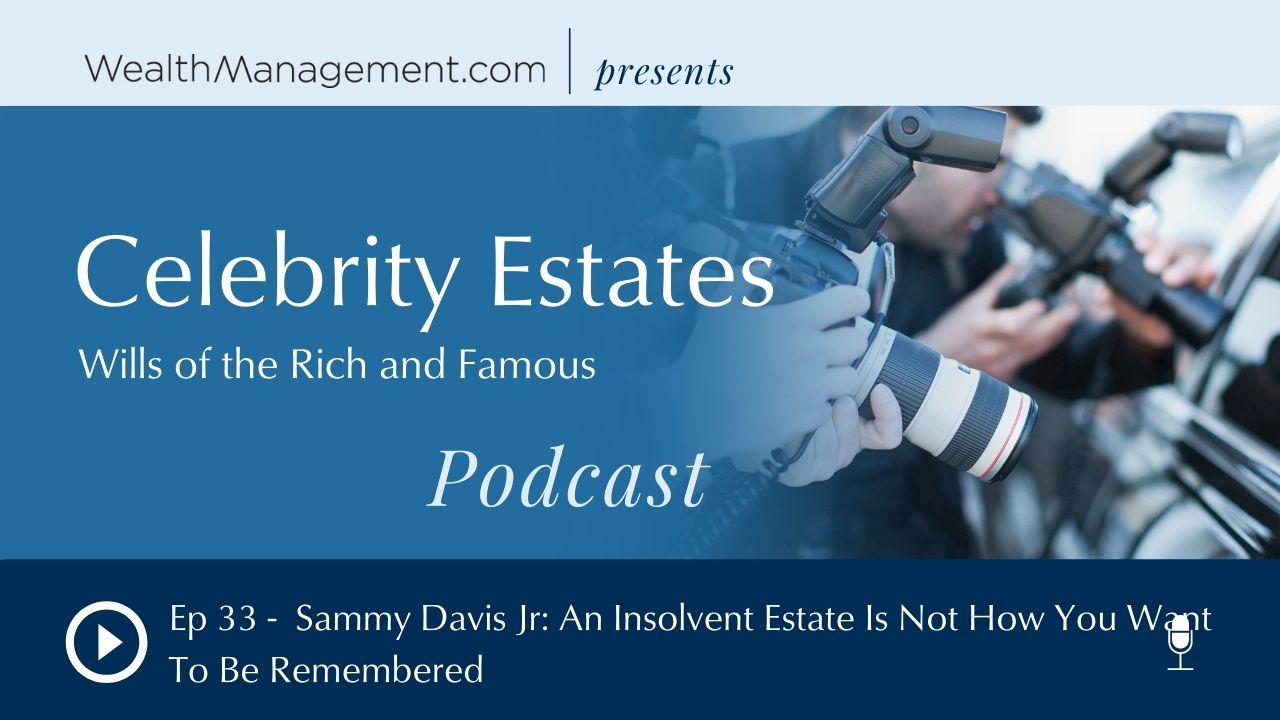 Ep 33 – Sammy Davis Jr: An Insolvent Estate Is Not How You Want To Be Remembered
Ep 33 – Sammy Davis Jr: An Insolvent Estate Is Not How You Want To Be Remembered
Podcast: Play in new window | Download | Embed
Subscribe: Google Podcasts | Spotify | iHeartRadio | Stitcher | TuneIn | RSS | More
When you realize your client is living beyond their means and creating nothing but headaches for the executor of their estate, how can you help?
In this episode, David Lenok, senior editor at WealthManagement.com, speaks with Mark Brandenburg, an attorney who focuses on estate planning, estate administration, and probate law.  
The celebrity example of today's episode is Sammy Davis Jr., who was arguably the most famous Black entertainer of the 20th century. Together, David and Mark discuss Sammy Davis Jr.'s estate to cast light on the issues that can arise from an insolvent estate.
In this episode, you will learn:
What is meant by "insolvent estate"

What happens when someone who dies owes money: How do people get paid and who gets their money first?

Whether payments to creditors can be negotiated

Whether executors can be held financially responsible

And more!
Tune in now to get ahead of an insolvent estate and the trouble it causes once a client is deceased.
Resources:  WealthManagement.com | Mark Brandenburg