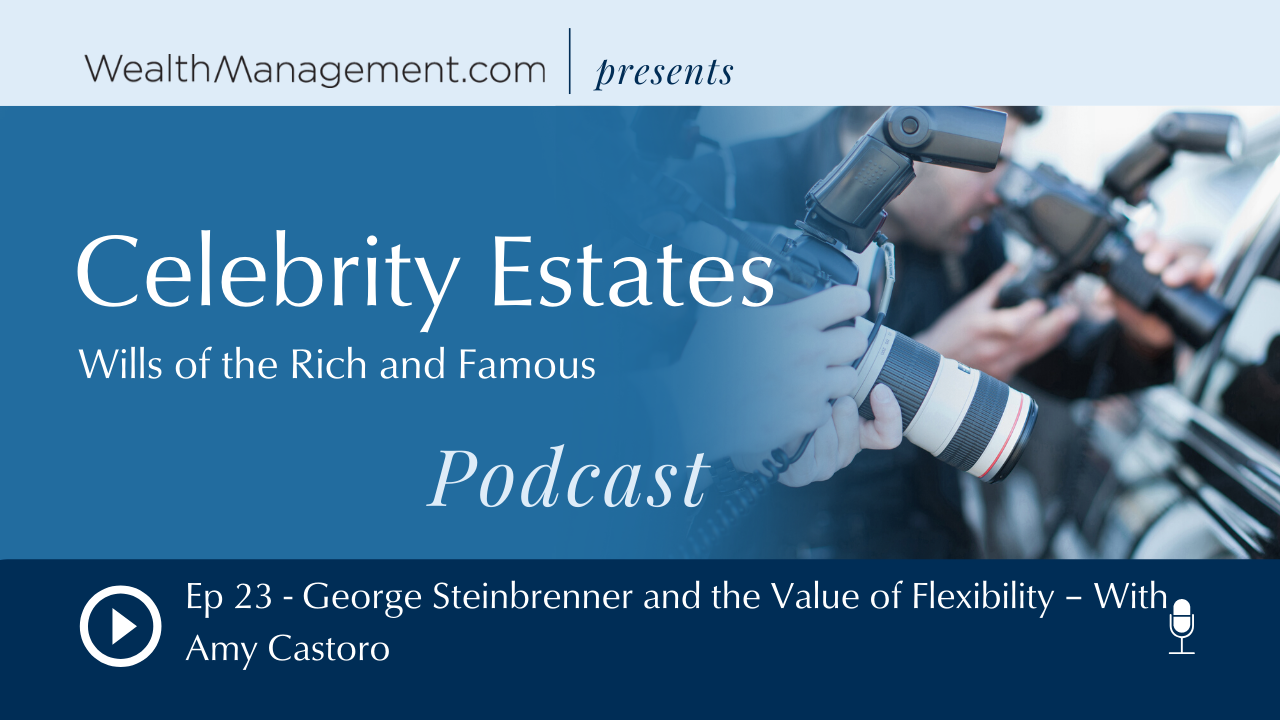 Ep 23- George Steinbrenner and the Value of Flexibility –– With Amy Castoro 
Podcast: Play in new window | Download | Embed
Subscribe: Google Podcasts | Spotify | iHeartRadio | Stitcher | TuneIn | RSS | More
Are you willing to let your children take the reigns of the family business? Giving your children the space to try and make their own mistakes as they learn will help you identify who is ready to take on the family business.
In this episode, David Lenok, senior editor at WealthManagement.com, speaks with returning guest Amy Castoro, president and CEO of The Williams Group, about what advisors can do to help high-net-worth parents to prepare their children to inherit wealth. David and Amy discuss the Steinbrenner family and the approach they took to allow their children to succeed in their way, which allowed them to rise to the top and step in for dad when needed.
In this episode, you will learn:
Life changes – why staying flexible is essential for success

When working with the next generation, helping them focus on how they can contribute to the business yet maintain their own identity

Why providing guidance and allowing the opportunity to make mistakes is crucial to learning

And more!
Tune in now and learn how to help your children get excited about the business and find their way to contribute!
Resources: WealthManagement.com | The Williams Group