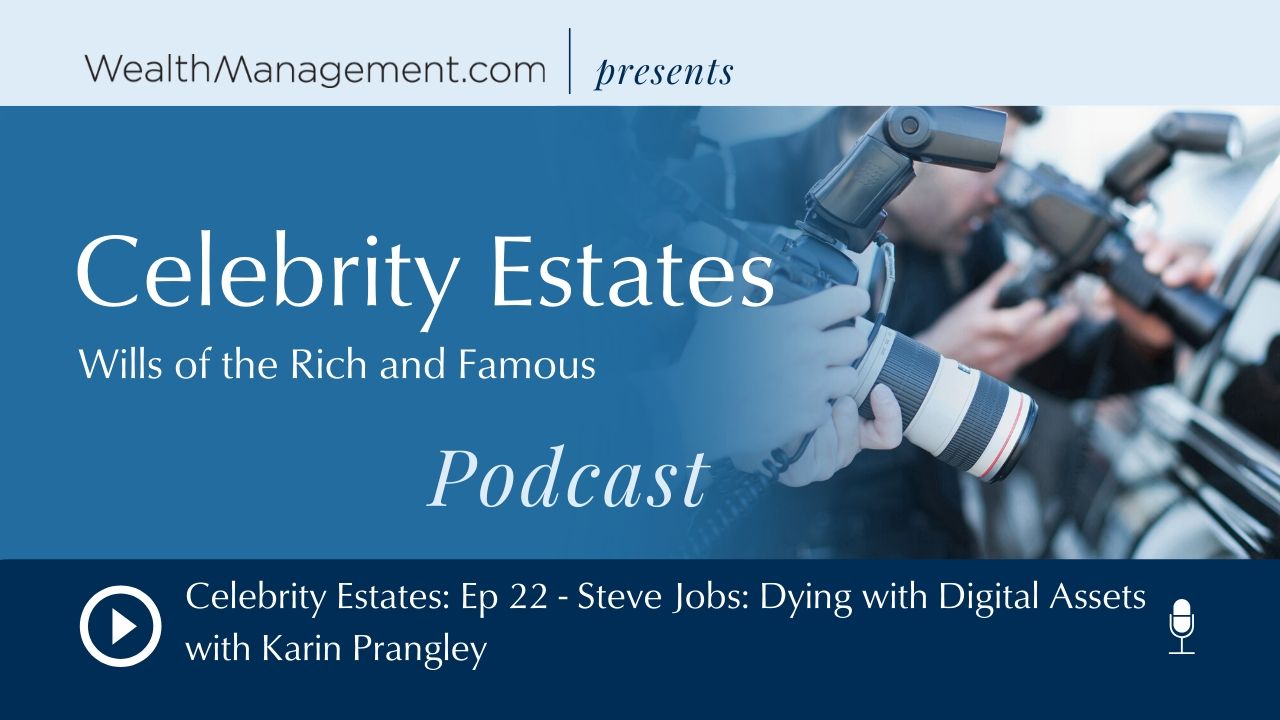 Ep 22 – Steve Jobs: Dying with Digital Assets with Karin Prangley
Ep 22 – Steve Jobs: Dying with Digital Assets with Karin Prangley
Podcast: Play in new window | Download | Embed
Subscribe: Google Podcasts | Spotify | iHeartRadio | Stitcher | TuneIn | RSS | More
Whether you know it or not, you have digital assets, your email, your photos, all your social media accounts. Those are your digital assets. What happens to those accounts when you die?
In this episode, David Lenok, senior editor at WealthManagement.com, is talking with Karin Prangley, Senior Vice President Private Wealth Management at Brown Brothers Harriman. The two dive deep into the topic of digital assets and estate planning loosely using the estate of Technology Legend Steve Jobs.  
In this episode, you will learn:
What is a digital asset, and how are they controlled

When and where to use a digital executor 

Why it is not as simple as having a username and password for the deceased

How your estate handles cryptocurrency

And more!
Tune in now and figure out the "need to knows" about digital assets and your estate plan.
Resources: WealthManagement.com | Karin Prangley LI