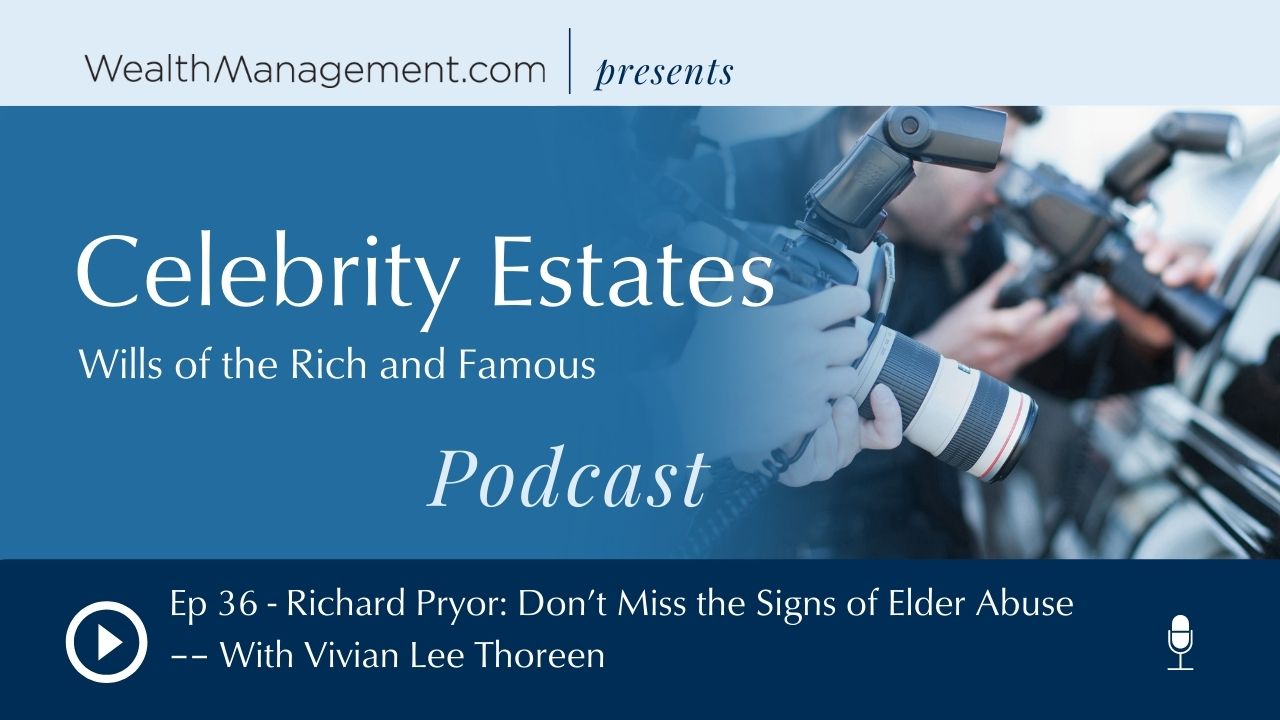 Ep 36 – Richard Pryor: Don't Miss the Signs of Elder Abuse –– With Vivian Lee Thoreen
Podcast: Play in new window | Download | Embed
Subscribe: Google Podcasts | Spotify | iHeartRadio | Stitcher | TuneIn | RSS | More
In this episode, David Lenok, senior editor at WealthManagement.com, is joined again by Vivian Lee Thoreen of Holland & Knight.  
The celebrity example in this episode is Richard Pryor, an American actor, writer, and one of the most influential standup comedians of all time. Richard was married five times and fathered seven children from six women. He was open about his personal demons with drugs and alcohol and, on top of all this, Richard had multiple sclerosis.  
All of these factors swirled into a perfect storm for a tragic case of elder abuse. 
Now, Vivian and David reveal the signs of elder abuse for every advisor to watch out for. They explain why advisors are in a unique position to see red flags and what actions to take if you suspect your client is being abused. 
In this episode, you will learn:
What red flags might indicate that your client is a victim of elder abuse

Giving gifts to a caregiver: Is there a right way for your client to do this?

How advisors are protected when filing an elder abuse report

What is meant by conservatorship, and whether your client can have more than one

And more!
Learn how to help your clients protect themselves and their families. Communication is key!
Resources:  WealthManagement.com | Holland & Knight