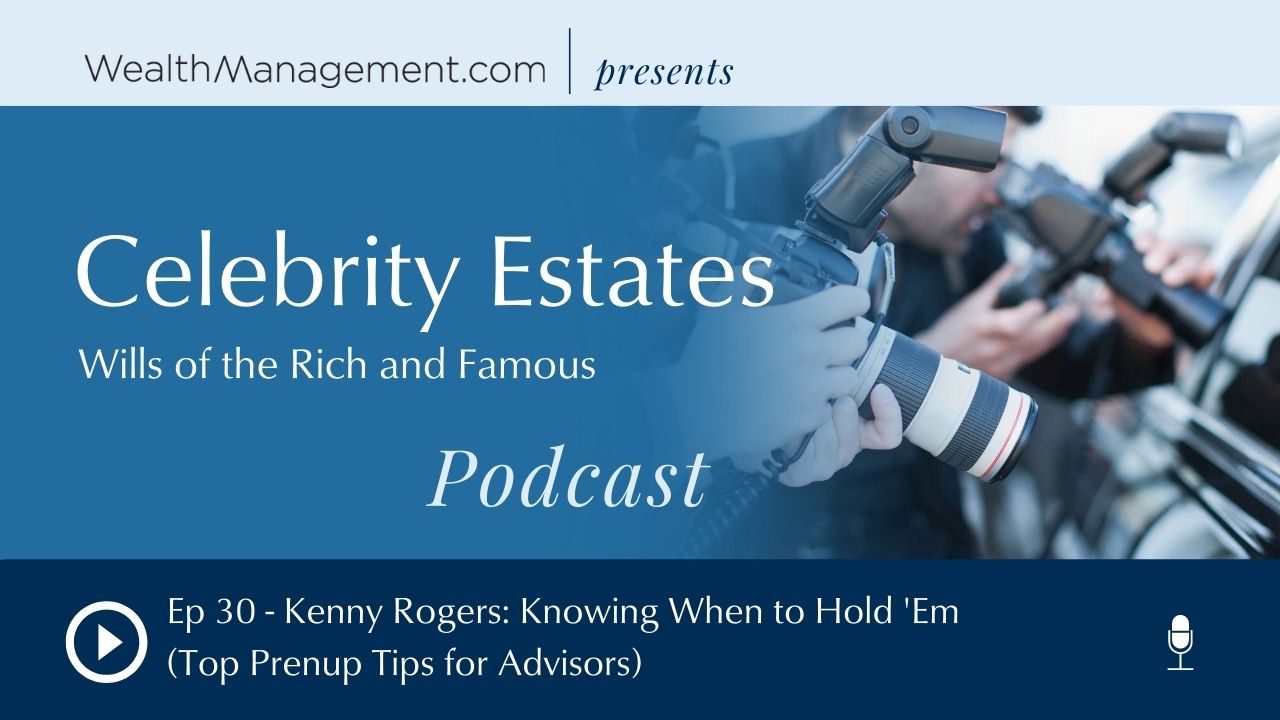 Ep 30 – Kenny Rogers: Knowing When to Hold 'Em (Top Prenup Tips for Advisors)
Podcast: Play in new window | Download | Embed
Subscribe: Google Podcasts | Spotify | iHeartRadio | Stitcher | TuneIn | RSS | More
Most people believe their marriages will last forever. But whether their marriage endures or ends, it's in your clients' best interests to have a prenuptial agreement –– especially if the split isn't amicable
In this episode, David Lenok, senior editor at WealthManagement.com, talks with Aviva Pinto, a managing director at Wealthspire Advisors. This episode is inspired by American singer-songwriter Kenny Rogers, who was famously married five times and had five children with four different partners. Now, Aviva and David dive into The Gambler's finances and marriages to discuss how to help your clients get a prenup in order and navigate a divorce. 
In this episode, you will learn:
Why having a prenup would have saved Kenny Rogers a lot of money

How to broach the subject of prenups with your clients

Whether there's room for flexibility in prenups

How to help your clients talk to their spouses about doing a prenup

Why the state you live in is important when it comes to splitting marital assets

And more!
Tune in now for tips to help your clients get onboard with doing a prenup.
Resources:   WealthManagement.com | Wealthspire