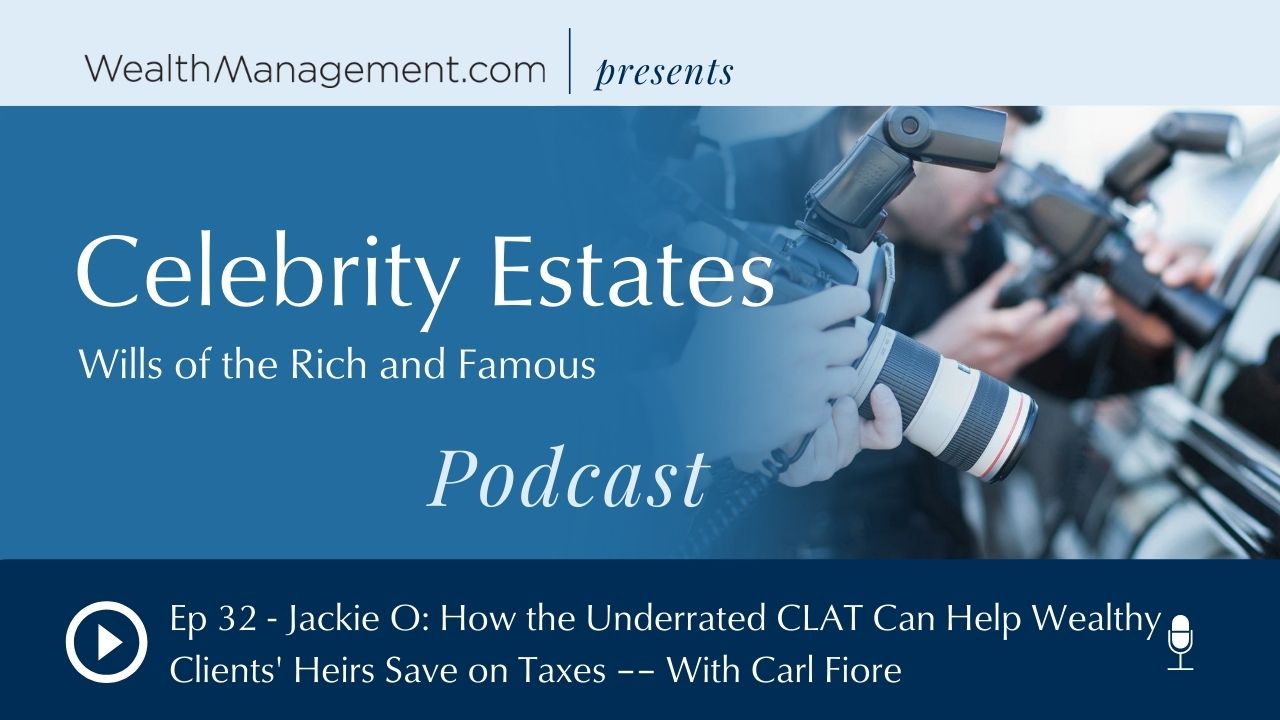 Ep 32 – Jackie O: How the Underrated CLAT Can Help Wealthy Clients' Heirs Save on Taxes –– With Carl Fiore
Podcast: Play in new window | Download | Embed
Subscribe: Google Podcasts | Spotify | iHeartRadio | Stitcher | TuneIn | RSS | More
Are your clients charitably inclined, but also want to provide for their heirs? There may be a way to do both, while saving on taxes. 
In this episode, David Lenok, senior editor at WealthManagement.com, talks to Carl Fiore, a managing director in the Andersen U.S. National Tax office, about how wealthy people are saving their heirs from hefty taxes through the use of charitable lead annuity trusts (CLATs) and grantor retained annuity trusts (GRATs). 
Former first lady Jacqueline Kennedy Onassis (aka Jackie O) was credited with popularizing the now widespread use of CLATs. As you will soon find out, allowing her children to decide whether the CLAT was actually funded or not wasn't a mistake, but rather, savvy planning on Jackie O's part.
In this episode, you will learn:
Background information on

Jackie O

and her savvy planning

What a CLAT is and how it is used as a tax-savings tool

Why it's important to have growth outside of the estate

How public or private a CLAT is

And more!
Tune in now to learn how to use CLATs and GRATs to help your clients protect their heirs' future financial growth. 
Resources:  WealthManagement.com | Andersen