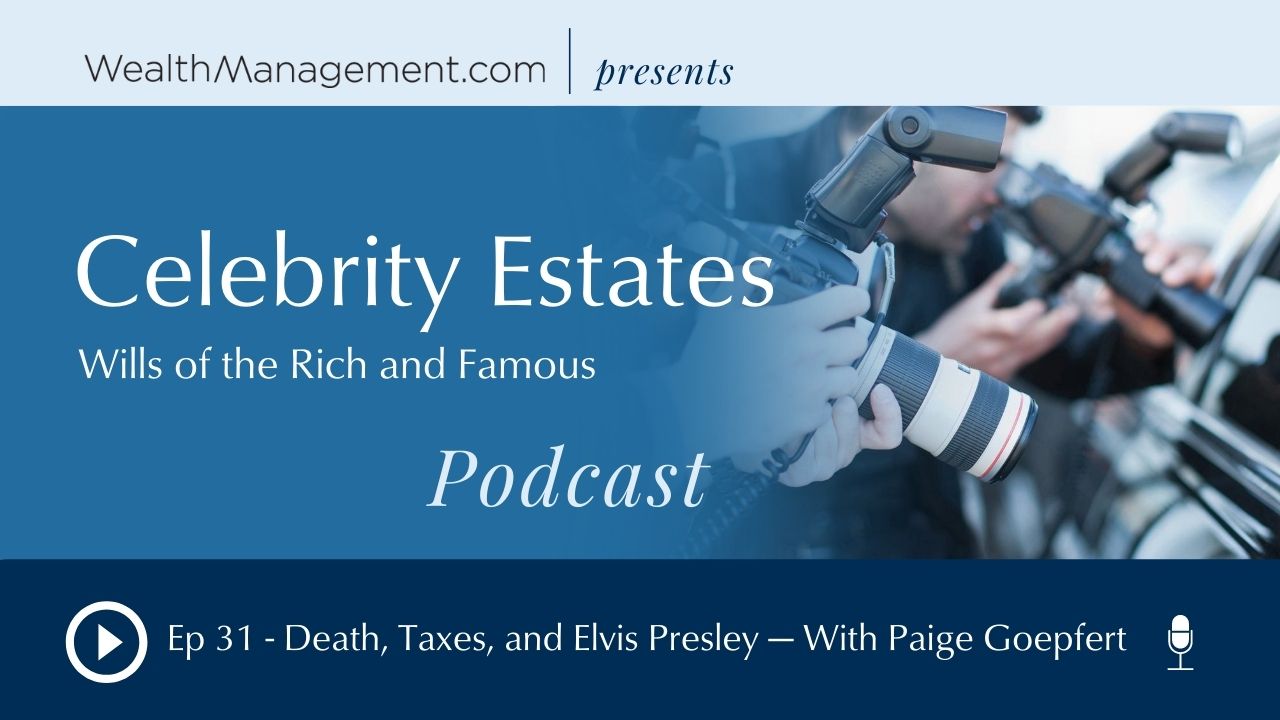 Ep 31 – Death, Taxes, and Elvis Presley — With Paige Goepfert
Ep 31 – Death, Taxes, and Elvis Presley — With Paige Goepfert
Podcast: Play in new window | Download | Embed
Subscribe: Google Podcasts | Spotify | iHeartRadio | Stitcher | TuneIn | RSS | More
You work hard for your money, so don't let the government take it all when you die. 
This is exactly what happened to one of the most significant cultural icons of the 20th century, Elvis Presley.
In this episode, David Lenok speaks with Paige Goepfert of Andersen Global to explore the financial mishaps of the late and great Elvis Presley. Through the American singer's story, David and Paige highlight key takeaway lessons that can help you better prepare your finances for your death.
In this episode, you will learn:
The many ways tax planning can help you reduce your estate's tax bill

How Elvis was misled about his finances

Ways can interest rates aid in your planning

Why 2020 could be to best year to become more charitable

And more!
Tune in now and learn about the importance of tax planning and how it affects your financial future!
Resources:  WealthManagement.com | Andersen Global