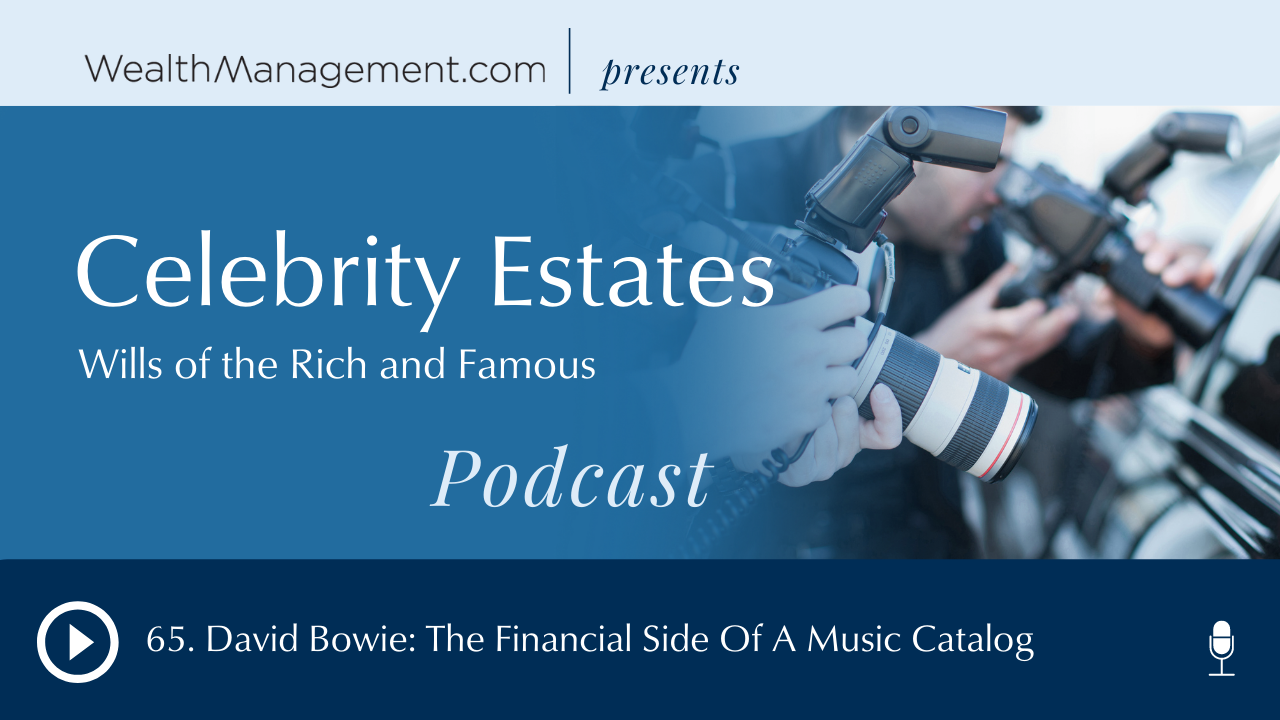 65. David Bowie: The Financial Side Of A Music Catalog
Podcast: Play in new window | Download | Embed
Subscribe: Google Podcasts | Spotify | iHeartRadio | Stitcher | TuneIn | RSS | More
Named the Greatest Rock Star Ever after his death, David Bowie is a singer, songwriter and actor who left his mark on the world along with a $100 million dollar estate at the time of his death. 
Recently, his music catalog sold for a reported $250 million, higher than his initial estate value.
In this episode, David Lenok is joined by Stacie Jacobson, director of the wealth strategies group at AllianceBernstein, diving into the complexity of a music catalog as an asset for both the seller and buyer, along with details of the planning required before and after the transaction. 
Stacie discusses:
The difference between a musician's catalog and their other traditional assets;

The impact of interest rate environments on unique investments;

Why music catalogs are traditionally sold as one unit over individual songs; and

How artists plan for selling their music catalog after they are gone.
Connect With Stacie Jacobson:
Connect With David Lenok:
About Our Guest:
Stacie works with athletes and entertainers on a variety of investment planning issues including multi generational wealth transfer, pre-transaction planning, charitable giving, retirement planning and asset allocation.