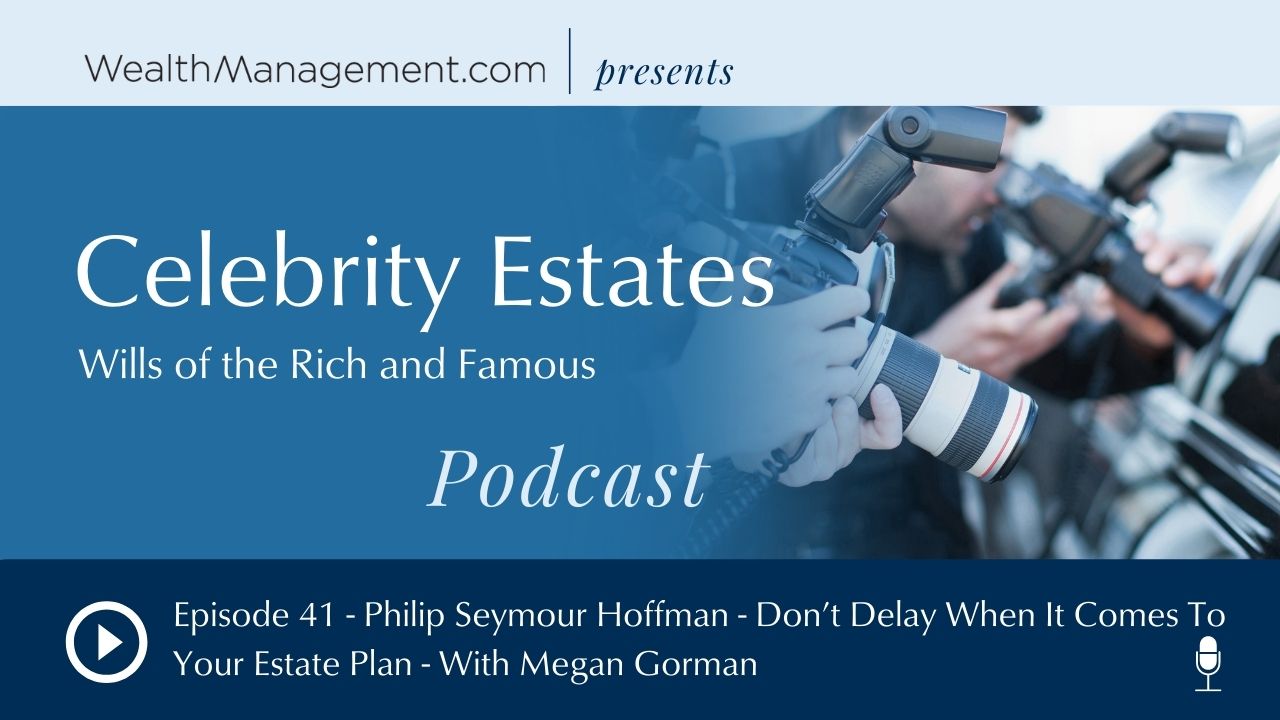 Ep 41 – Philip Seymour Hoffman – Don't Delay When It Comes To Your Estate Plan – With Megan Gorman
Podcast: Play in new window | Download | Embed
Subscribe: Google Podcasts | Spotify | iHeartRadio | Stitcher | TuneIn | RSS | More
In this episode, David Lenok, senior editor at WealthManagement.com, is joined once again by Megan Gorman, founding partner of Chequers Financial Management.
Today's celebrity example is Philip Seymour Hoffman, American actor, director and producer, and father of three children with longtime girlfriend, Mimi.
At the time of his death, Philip Seymour Hoffman's only estate documentation was a will drafted by his real estate lawyer/CPA (not someone specializing in estate planning) and it mentions a trust set up for his eldest son.  Insistent that his children were not to become "trust fund kids" Seymour left the remaining part of the estate to his girlfriend.  
A Girlfriend not a wife. A Trust for one child not all three. A will that was over a decade old.  What could go wrong?  As David and Megan unpack this celebrity estate, you will hear how this was a case of missed opportunities for Philip Seymour Hoffman and his advisors. 
In this episode, you will learn:
The importance of updating financial documents with all life events; new child, marriage, divorce etc.

How to ensure family affairs stay private after your gone

Reasons to be aware of certain tax implications when dealing with non-spouses

Remember to include any tangible assets in your plan; who gets Oscar?

And more!
Tune in to understand why you need to force the issue when it comes to ensuring your clients not only finalize their estate plans but keep them current!
Resources:  WealthManagement.com | Chequers Financial | Megan Gorman LinkedIn