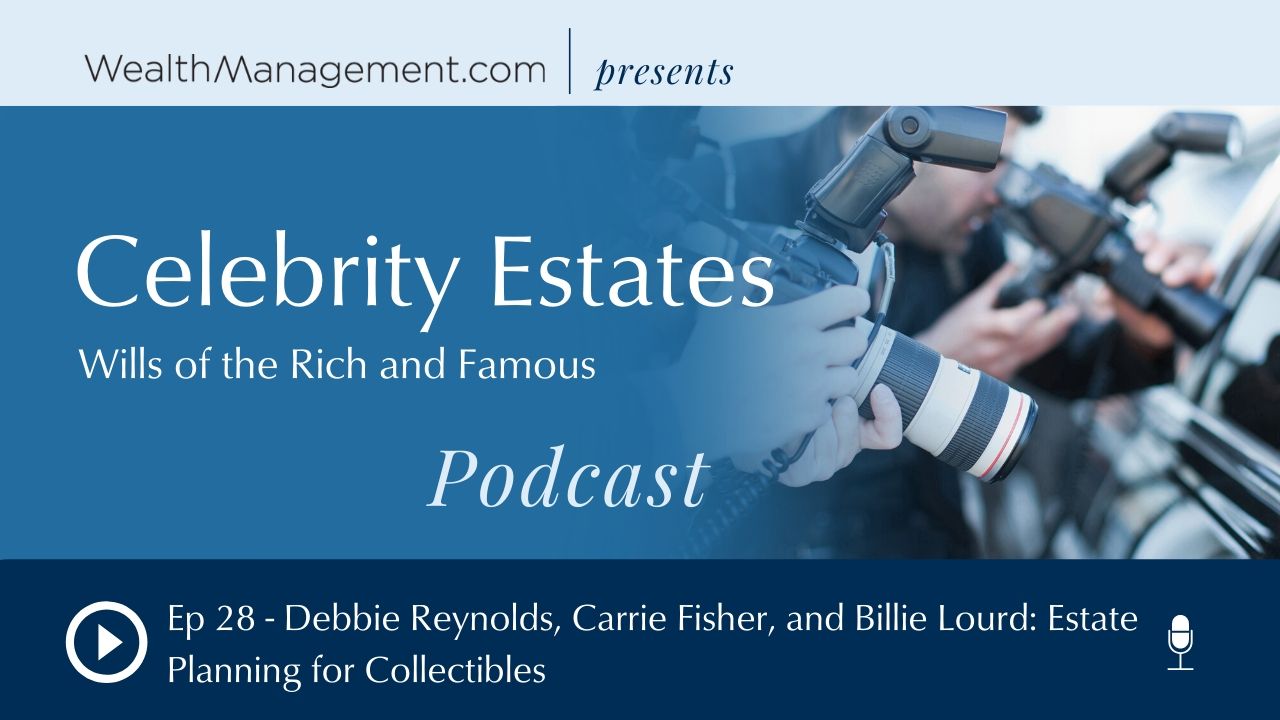 Ep 28 – Debbie Reynolds, Carrie Fisher, and Billie Lourd: Estate Planning for Collectibles
Podcast: Play in new window | Download | Embed
Subscribe: Google Podcasts | Spotify | iHeartRadio | Stitcher | TuneIn | RSS | More
Collectibles have different values depending on who collected them, who owns them, and who wants them. 
In this episode, David Lenok, senior editor at WealthManagement.com, talks again with Sarah McDaniel, a CFA and managing director who heads the Wealth Strategies Group and Advanced Planning Centers at Morgan Stanley. Together, they discuss estate planning for collectibles. David and Sarah explore the case of actor Billie Lourd, who not only inherited a bulk of her late mother Carrie Fisher's and grandmother Debbie Reynolds's estates but also their large collections of Hollywood memorabilia. 
In this episode, you will learn:
The story behind the building and selling of Debbie Reynolds's and Carrie Fisher's memorabilia collections

What issues clients face when planning for collectibles or passion assets

How capital gains tax can affect the selling of collections

Examples of how price permanence varies across collectibles

What to consider before leaving collectibles to a museum

And more!
Learn how to help your clients plan for their collectibles!
Resources:  WealthManagement.com | Sarah McDaniel on LinkedIn