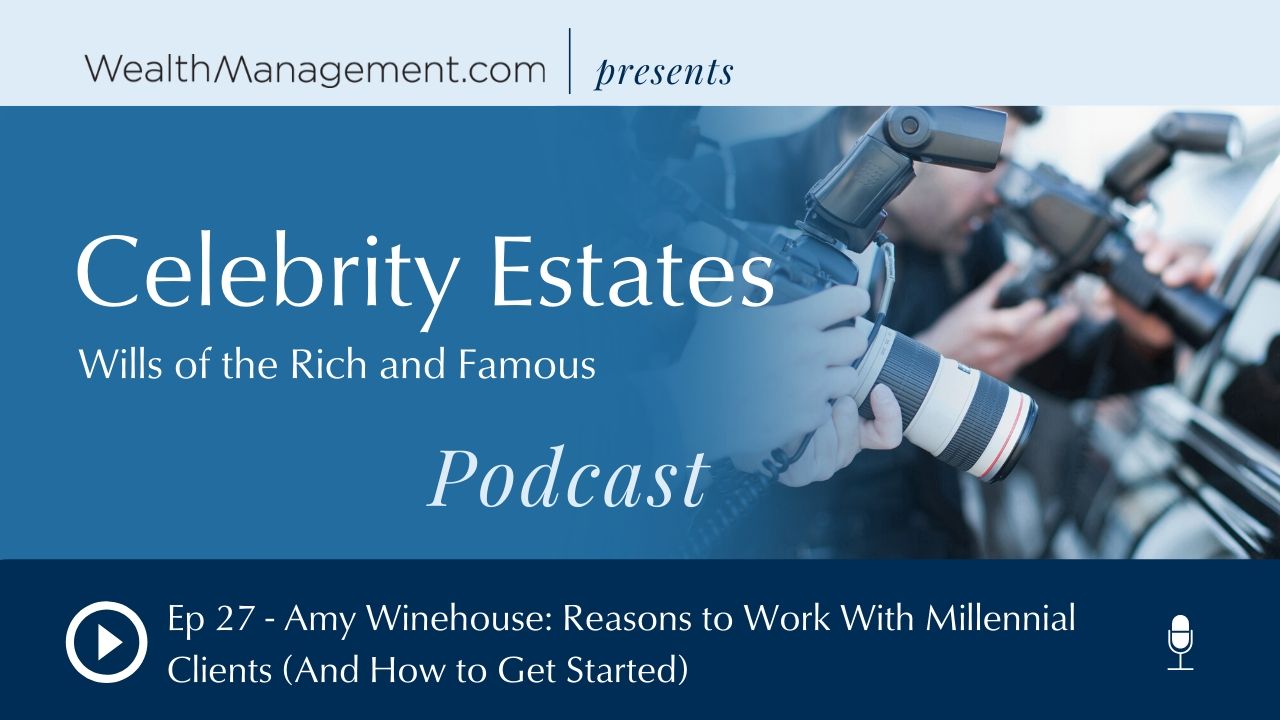 Ep 27 – Amy Winehouse: Reasons to Work With Millennial Clients (And How to Get Started)
Ep 27 – Amy Winehouse: Reasons to Work With Millennial Clients (And How to Get Started)
Podcast: Play in new window | Download | Embed
Subscribe: Google Podcasts | Spotify | iHeartRadio | Stitcher | TuneIn | RSS | More
The millennial generation is simultaneously the most talked about, sought after, and yet curiously underserved demographic in the financial planning industry.
In this episode, David Lenok, senior editor at WealthManagement.com, is joined by Douglas Boneparth, founder of Bone Fide Wealth. They discuss how today's financial advisors can appeal to millennials –– and why bringing in younger clients is a worthwhile pursuit. This topic is inspired by Amy Winehouse, a Grammy-award winning singer-songwriter who died at 27 years old. Amy did not have a will. Her after-tax assets went to her parents, and her ex-husband is making a $1.4 million legal claim on Amy's estate in a case that has yet to be adjudicated.
In this episode, you will learn:
The story of Amy Winehouse: how her lack of planning and early death impacted her estate

Why advisors are struggling to connect with millennials

What this generation is looking for when it comes to their financial lives

Reasons to empower young advisors to pursue millennial clients

How to link millennials' experiences to their most relevant financial planning tasks

And more!
Tune in for actions you can take immediately to start attracting millennial clients. 
Resources:  WealthManagement.com | Bone Fide Wealth