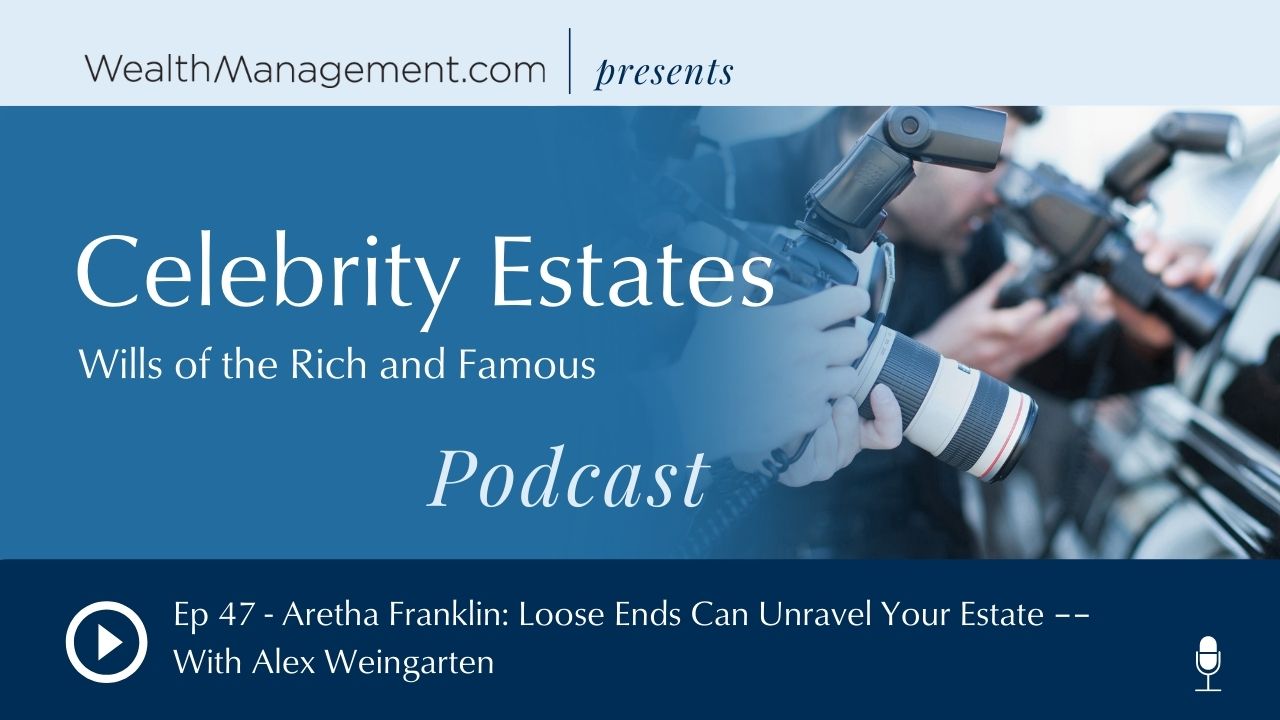 Ep 47 – Aretha Franklin: Loose Ends Can Unravel Your Estate –– With Alex Weingarten
Ep 47 – Aretha Franklin: Loose Ends Can Unravel Your Estate –– With Alex Weingarten
Podcast: Play in new window | Download | Embed
Subscribe: Google Podcasts | Spotify | iHeartRadio | Stitcher | TuneIn | RSS | More
In this episode, David Lenok, senior editor at WealthManagement.com, is joined by Alex Weingarten, partner at Venable LLP, where he is a commercial trial lawyer who represents clients in all facets of entertainment, probate and business litigation.
Today's celebrity example is Aretha Franklin; we discussed her estate in episode 8 and at that time it was believed that she had left no will, therefore leaving her estate to be divided equally amongst her children. Since then, new developments have surfaced. While cleaning out Franklin's home, they have found four separate wills, three handwritten and one typed but not signed.   
Now the battle ensues. Brother fighting brother trying to determine how the estate will be divided. Litigators have been contacted to solve this puzzle. The trial begins in August.
Today, Alex and David discuss why communication is key to your happily ever after.
You will learn:
Alex's thoughts on how this situation will play out in court

How good communication helps keep the peace

What estate litigation really looks like

And more!
Tune in to help your clients understand the importance of communicating your intentions verbally as well as in written form to keep your estate and your family intact long after you are gone.
Resources: WealthManagement.com | Venable, LLP | Episode 8