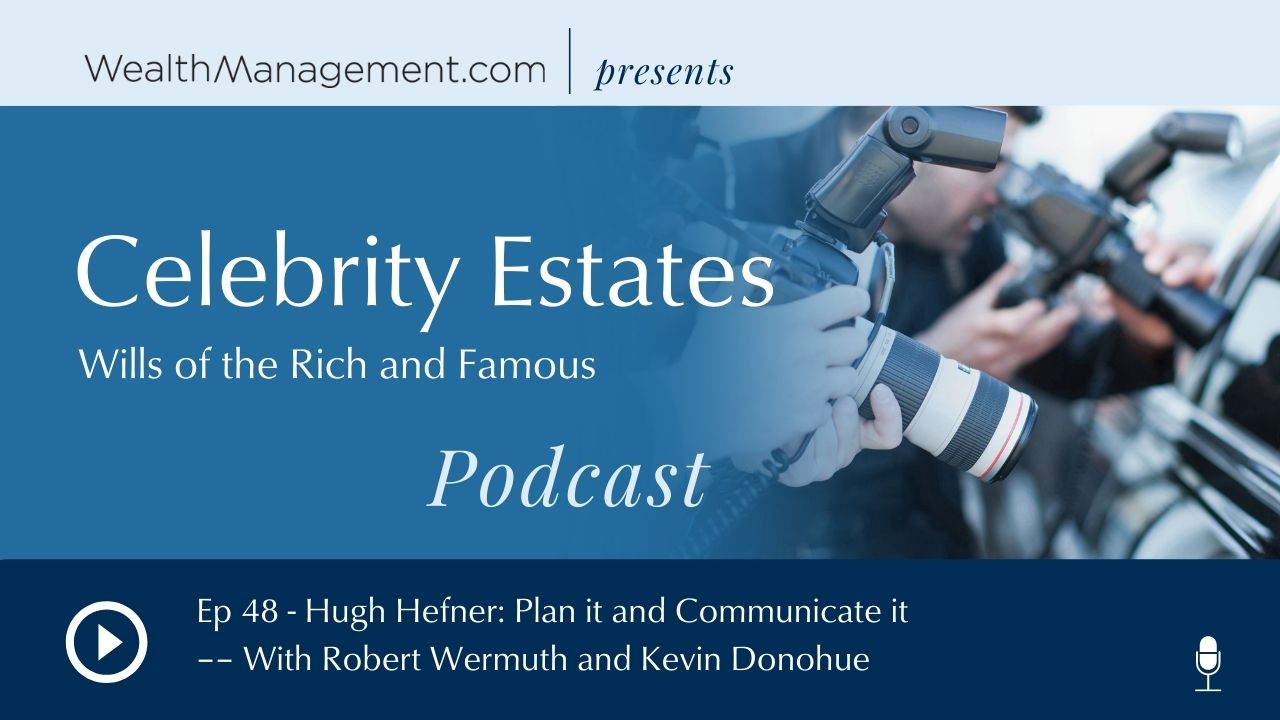 Ep 48 – Hugh Hefner: Plan it and Communicate it –– With Robert Wermuth and Kevin Donohue
Ep 48 – Hugh Hefner: Plan it and Communicate it –– With Robert Wermuth and Kevin Donohue
Podcast: Play in new window | Download | Embed
Subscribe: Google Podcasts | Spotify | iHeartRadio | Stitcher | TuneIn | RSS | More
In this episode, David Lenok, senior editor at WealthManagement.com, speaks with Rob Wermuth, senior partner and Kevin Donohue, partner at the Pennsylvania-based firm Legacy Planning about the intricacies of estate planning. 
Today's celebrity estate example is brought to us by Playboy Magazine founder and figurehead Hugh Hefner. Through the use of trusts, prenups and taking care of business deals during his life, Hefner left his family and his legacy in a very good place to move on from following his death.
You will learn:
How advisors can help clients take advantage of estate planning-focused transactions during their lifetime

How planning around a family business in your estate helps avoid the most common conflicts that often arise

The benefits of allowing your assets to grow outside of your estate

And more!
Hugh Hefner knew what he wanted, and made sure everyone on his team knew it too! Tune in for more details!
Resources: WealthManagement.com | Legacy Planning