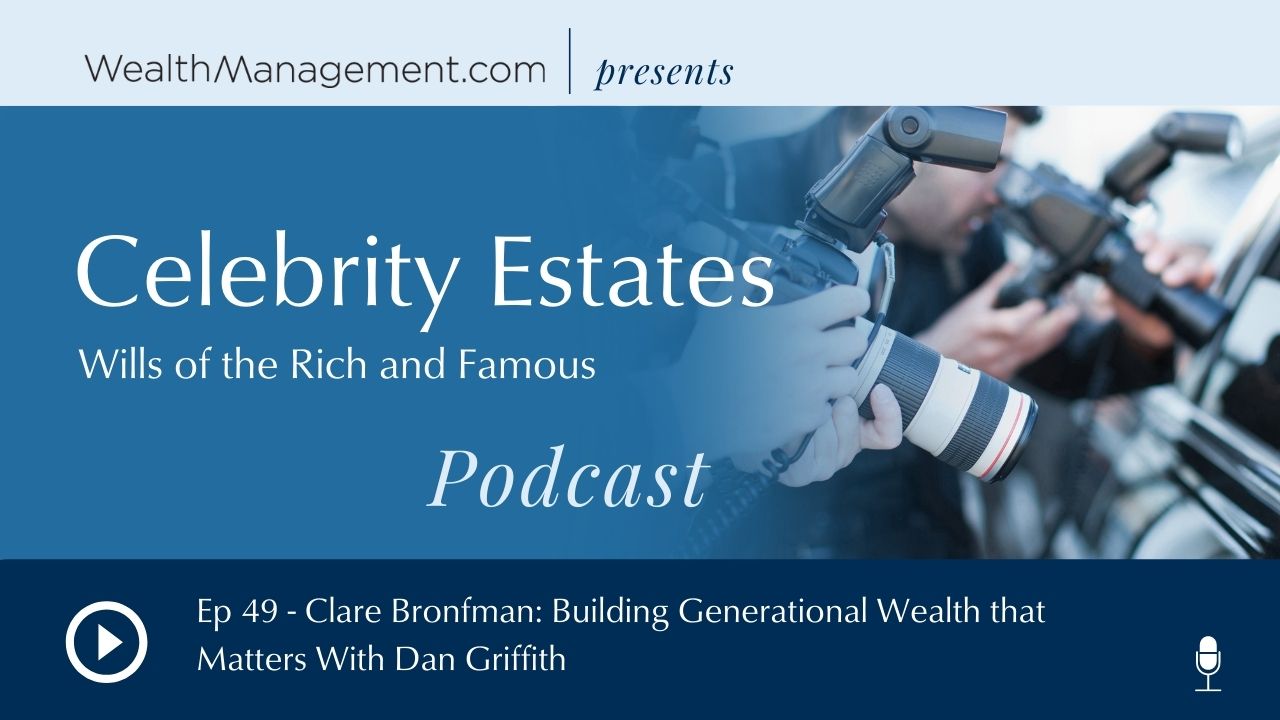 Ep 49 – Clare Bronfman: Building Generational Wealth that Matters With Dan Griffith
Ep 49 – Clare Bronfman: Building Generational Wealth that Matters With Dan Griffith
Podcast: Play in new window | Download | Embed
Subscribe: Google Podcasts | Spotify | iHeartRadio | Stitcher | TuneIn | RSS | More
In this episode, David Lenok, senior editor at WealthManagement.com, is joined by Dan Griffith, senior vice president and director of wealth strategy at Huntington Private Bank.
Today's celebrity example is brought to you by Clare Bronfman. We discuss Clare's journey into using generational wealth to fund a company with negative ties. We use this infamous case to dissect how financial advisors can assist clients in building generational wealth that matters.
Dan discusses:
Why educating the next generation about money is imperative

Strategies that can be used to put money into the hands of the next generation

How advisors can educate clients about the risks involved with generational wealth

The importance of having financial conversations with your family 

And more
Connect With Dan Griffith:
Connect With David Lenok:
About Our Guest:
Dan is an experienced attorney with a passion for helping families and business owners find solutions to their planning challenges. Dan develops insights for clients and writes and speaks about asset protection, estate tax issues and business succession planning.