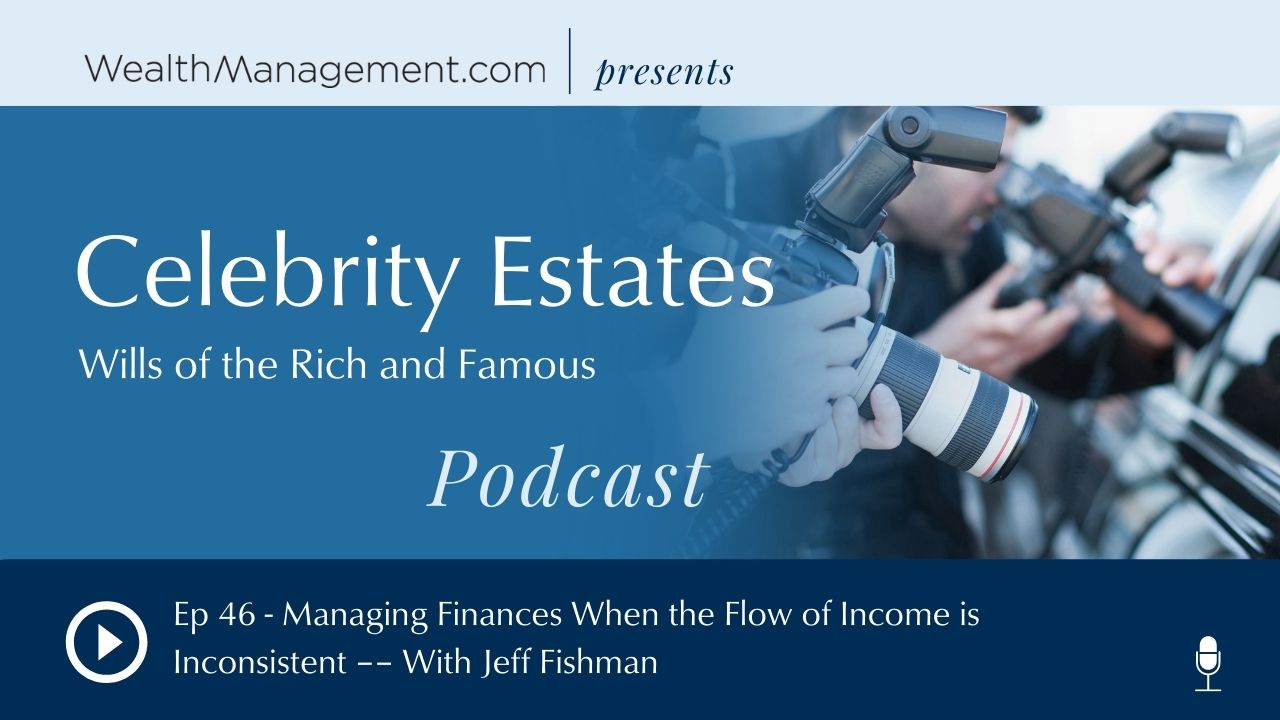 Ep 46 – Advising Entertainment Industry Clients
Ep 46 – Advising Entertainment Industry Clients
Podcast: Play in new window | Download | Embed
Subscribe: Google Podcasts | Spotify | iHeartRadio | Stitcher | TuneIn | RSS | More
David Lenok, senior editor at WealthManagement.com, is joined by Jeff Fishman, founder and managing member of JSF Financial, a financial firm that specializes in working with high profile clients and those in the entertainment industry.
Unlike our other episodes focusing on the estates of celebrities who have passed, this episode is all about advising those who are still living, and working to manage their estates. David and Jeff talk about how having a career with unstable income flows can be tricky to navigate and plan for.
You will learn:
How and why someone would want to work with this niche market of clientele

What is meant by consistency of income

The tax implications of having inconsistent income

Why you need to be responsible to yourself first when it comes to your finances

And more!
Listen now to prepare for the ups and downs that come with having an unstable income source.
Resources: WealthManagement.com | JSF Financial