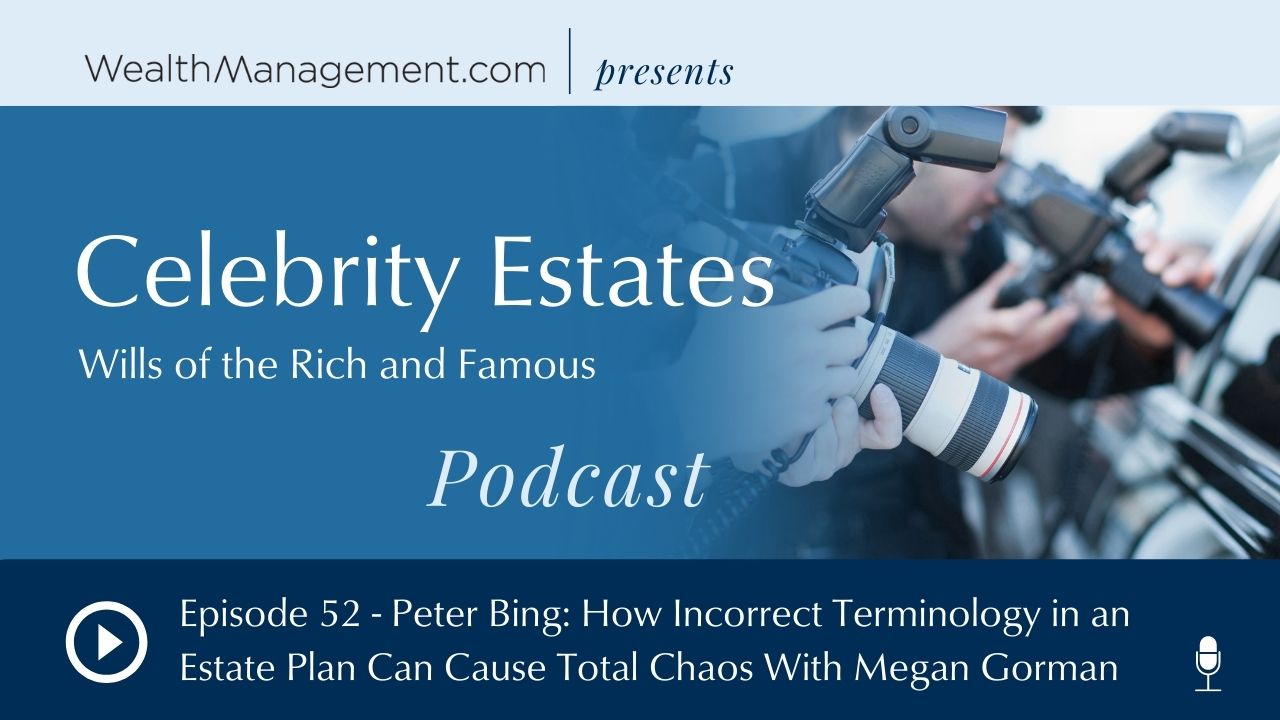 Ep 52 – Peter Bing: How Incorrect Terminology in an Estate Plan Can Cause Total Chaos With Megan Gorman
Ep 52 – Peter Bing: How Incorrect Terminology in an Estate Plan Can Cause Total Chaos With Megan Gorman
Podcast: Play in new window | Download | Embed
Subscribe: Google Podcasts | Spotify | iHeartRadio | Stitcher | TuneIn | RSS | More
A trust might make complete sense. But when you add family dynamics to the equation, chaos can ensue. 
This is exactly what happened when a millionaire decided to remove two of his biological grandchildren from his multi-million dollar trust plan. 
In this episode, David Lenok is joined by returning guest Megan Gorman, a founding partner of Chequers Financial Management, to talk about the recent estate case concerning multi-millionaire Peter Bing disinheriting two grandchildren, Damien Hurley and Kira Bonder, and leaving them with nothing.  
David and Megan discusses:
How this level of miscommunication can happen in any estate plan, regardless of one's wealth

How to protect your inheritance from creditors, ex-spouses, and anyone else who might come knocking

How the language and definitions you use can determine what happens in your estate plan

Why a trust proctor could have helped Peter Bing's case

And more
Connect With Megan Gorman:
Connect With David Lenok:
About Our Guest:
Megan is the founding partner of Chequers Financial Management, a fee-only planning firm that specializes in high net worth and ultra-high net worth families in San Francisco, California. Megan heads the firm's family office services practice.
As well, Megan is a Senior Contributor for Forbes in personal finance and tax. She is also quoted regularly in the press as a tax and financial planning expert including such publications as The Wall Street Journal and The Washington Post. She blogs at TheWealthIntersection.com, has appeared on numerous podcasts, and is a regular weekly commentator on The Money Tree Podcast.