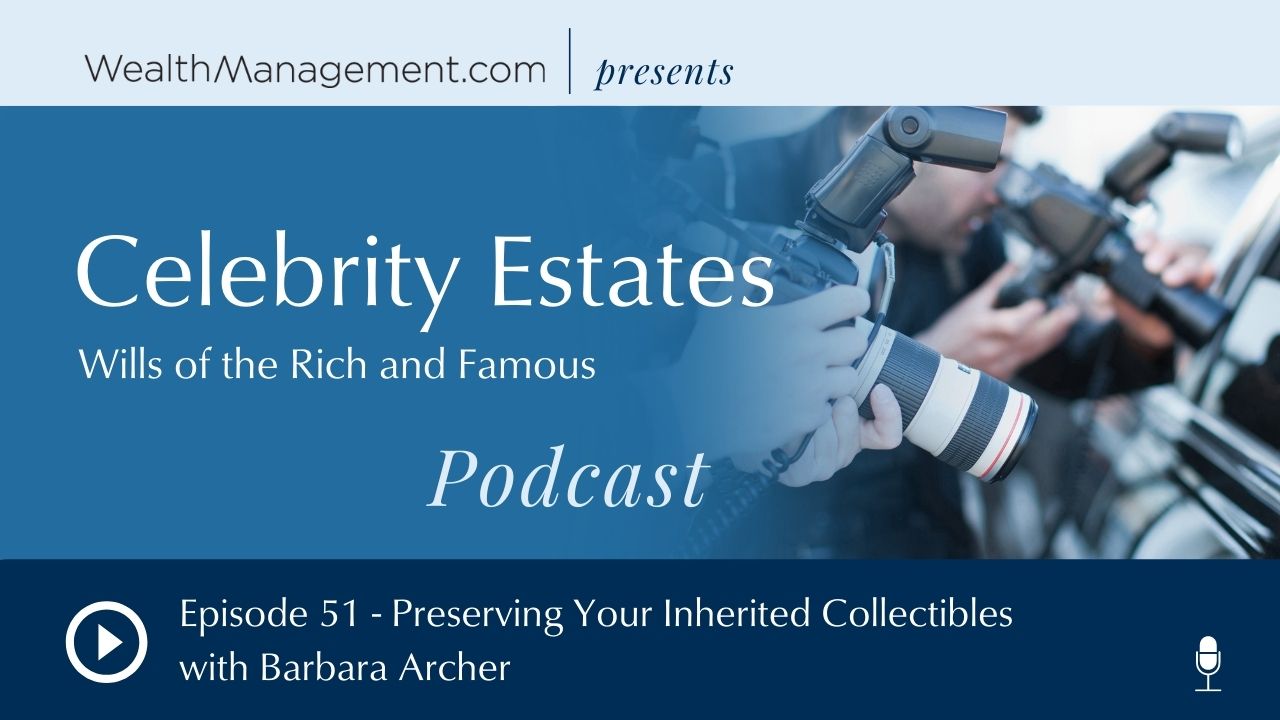 Ep 51 – Preserving Your Inherited Collectibles with Barbara Archer
Ep 51 – Preserving Your Inherited Collectibles with Barbara Archer
Podcast: Play in new window | Download | Embed
Subscribe: Google Podcasts | Spotify | iHeartRadio | Stitcher | TuneIn | RSS | More
In this episode, David Lenok, senior editor at WealthManagement.com, speaks with Barbara Archer, managing director and partner at Hightower. David and Barbara speak about Barbra's story of researching, purchasing and preserving art that can be shared with the world.
Today's celebrity example begins with Lilly Pulitzer. Lilly quickly grew to fame through her fashion and bright coloured designs. But, an individual so often forgotten in Lilly's story is Suzie Zuzek. Suzie, the artist behind the designs was once never recognized, but that has recently changed. Our guest shares the story of finding Suzie's designs and the work it took to have them displayed in the Cooper Hewitt Smithsonian Design Museum. We use this example to understand the steps it takes to preserve collectibles. 
Barbara discusses:
Her role in getting Suzie Zuzek's designs into the Cooper

Hewitt Smithsonian Design Museum

How advisors should handle the situation of clients wishing to invest in collectibles

The hidden costs associated with investing in collectibles

And more
Connect With Barbara Archer:
Connect With David Lenok:
About Our Guest:
Barbara C. Archer is a consummate entrepreneur who sees her clients' world through a creative financial lens. As a Managing Director and Partner of Hightower Wealth Advisors | St. Louis, she and the team are resourceful problem solvers who deliver valuable advice and investment guidance.