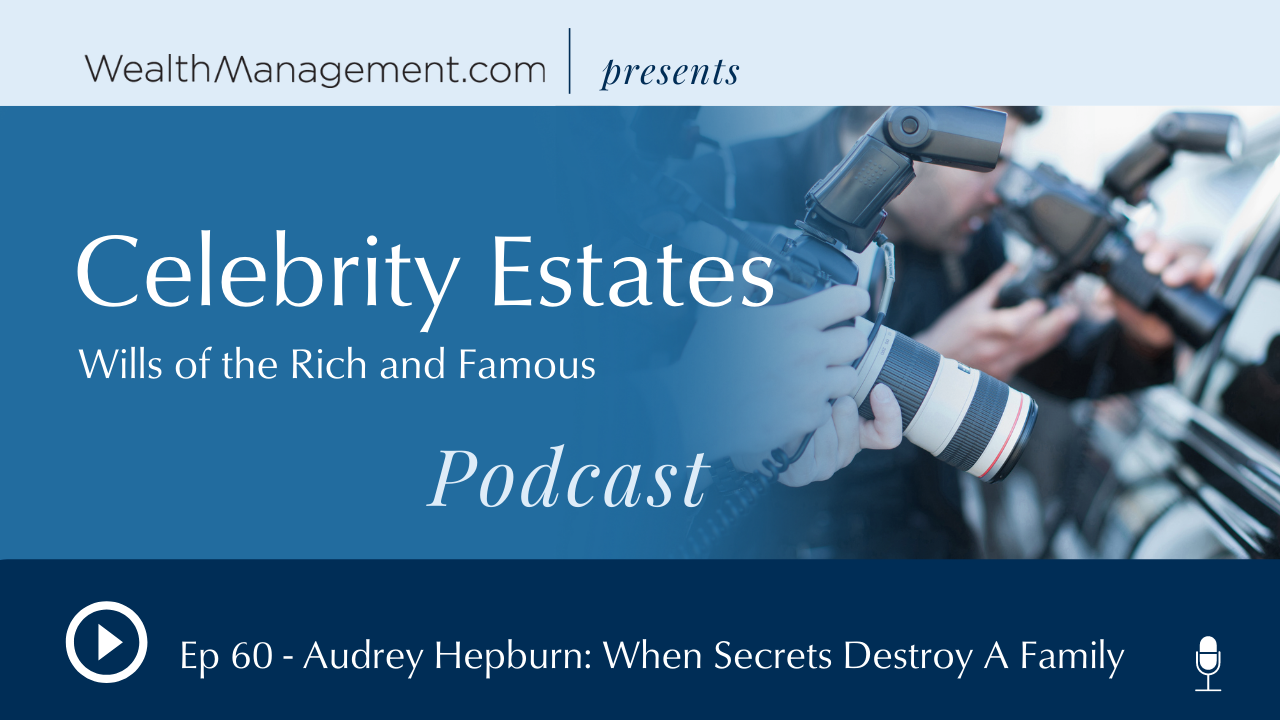 Ep 60 – Audrey Hepburn: When Secrets Destroy A Family
Ep 60 – Audrey Hepburn: When Secrets Destroy A Family
Podcast: Play in new window | Download | Embed
Subscribe: Google Podcasts | Spotify | iHeartRadio | Stitcher | TuneIn | RSS | More
Encore Presentation
David Lenok, senior editor at WealthManagement.com, is joined by Dr. Denise Federer, speaker, consultant, coach, psychologist, author, and founder of the Federer Performance Management Group (FPMG) as they discuss the impact of families not having those difficult conversations about their money and wealth.
This episode focuses on an icon from Hollywood's Golden Age, the legendary Audrey Hepburn.  When Audrey passed in 1993, she left behind 2 sons – step brothers. As part of the estate, the two step brothers were to equally split the contents of a storage locker filled with old Hollywood memorabilia.  The feud over the items lasted 24 years, until they finally decided to allow a judge to decide how the locker would be divided.
David and Dr. Federer delve into how advisors can help their clients by being that trustworthy, outside party that is brave enough to force their clients to talk about generational money.
In this episode, you will learn:
Some of the most common causes of sibling rivalry and how advisors can help families avoid conflict;

When parents should start talking to their children about their money; 

Why fair doesn't always mean equal;

And more!
Listen now because it is not an accident to have adult children who work hard and have good values!
Resources: WealthManagement.com | FPMG  | Dr. Denise Federer LI