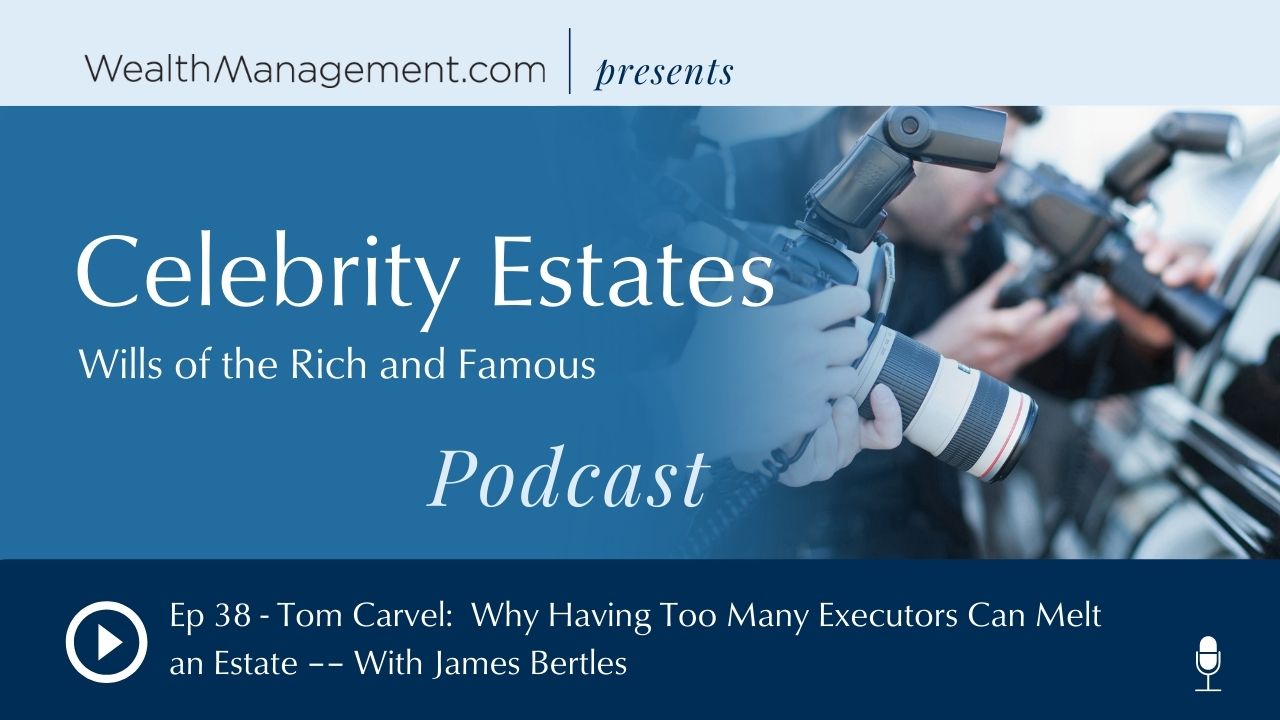 Ep 38 – Tom Carvel: Why Having Too Many Executors Can Melt an Estate –– With James Bertles
Podcast: Play in new window | Download | Embed
Subscribe: Google Podcasts | Spotify | iHeartRadio | Stitcher | TuneIn | RSS | More
In this episode, David Lenok, senior editor at WealthManagement.com, is joined by James Bertles, managing director at Tiedemann Advisors and head of the firm's Palm Beach office.
Today's celebrity example is Tom Carvel, the creator of soft serve ice cream and one of the founding fathers of the franchise system in America. 
Thinking he was covering all his bases, Tom Carvel of Carvel Ice Cream appointed no fewer than seven executors to manage his estate upon his death. Unfortunately, having so many hands in the pot turned out to be a recipe for disaster. 
Now, Jim and David discuss what can go wrong when a client appoints too many executors to their estate. They uncover how you can help clients make wise decisions about who to appoint as trustees and executors –– and particularly,  how to avoid selecting people who could potentially have a conflict of interest when making decisions.
In this episode, you will learn:
The difference between the roles of executor and trustee 

What tends to spark disputes between trustees and beneficiaries

Why having several executors can be counterproductive and complicate an estate

What qualities make for a good executor

How to politely play devil's advocate with your clients to make sure they're choosing the right executors and trustees 

And more!
Tune in to help your clients learn from Tom Carvel's mistake of appointing too many executors! 
Resources: WealthManagement.com | Tiedemann Advisors