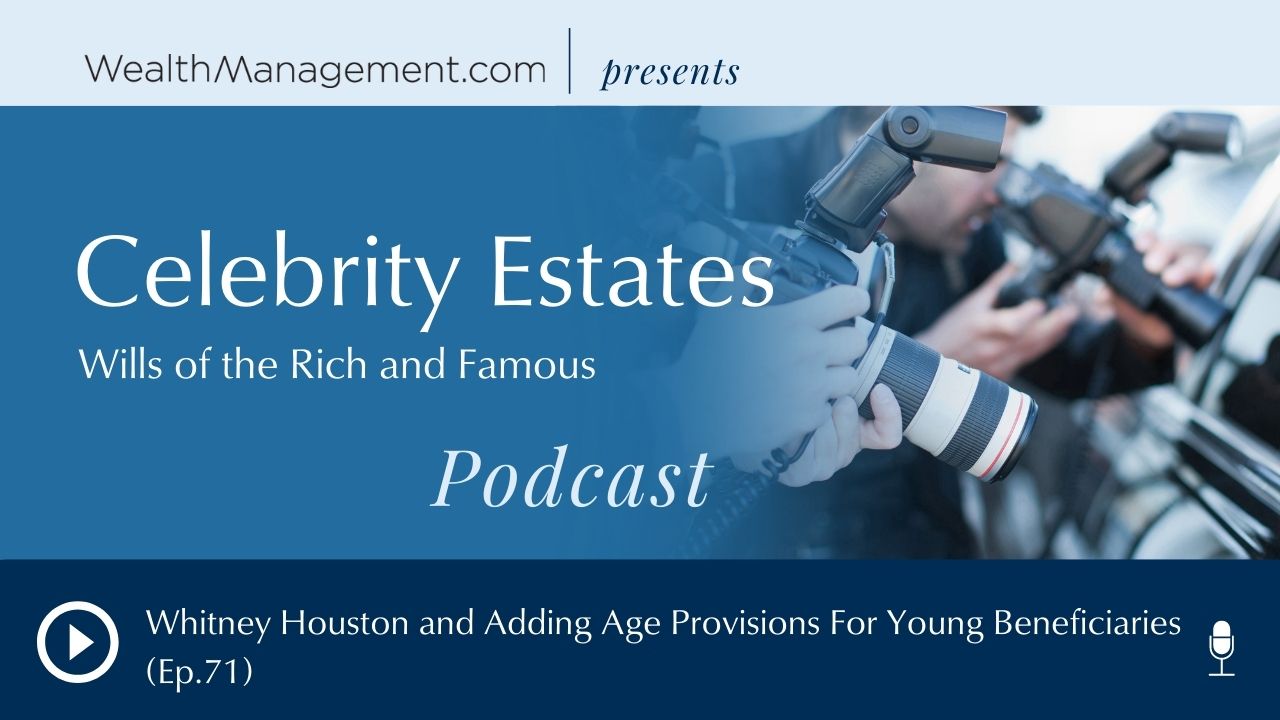 Celebrity Estates: Whitney Houston and Adding Age Provisions For Young Beneficiaries (Ep. 71)
Celebrity Estates: Whitney Houston and Adding Age Provisions For Young Beneficiaries (Ep. 71)
Podcast: Play in new window | Download | Embed
Subscribe: Google Podcasts | Spotify | iHeartRadio | Stitcher | TuneIn | RSS | More
Whitney Houston, beloved singer and actress, left her entire estate to her 18-year-old only child Bobby Christina Brown. The wealth transfer was divided into three age-based distributions, with the final transfer scheduled at age 30. However, things got complicated when Brown, too, died at 22 before inheriting her mother's estate.
In this episode, David Lenok is joined by Jennifer Proper, Managing Director of Wealth Strategies at Pitcairn, to discuss the benefits and pitfalls of age provisions within trusts and the importance of balancing protection with the beneficiaries will.
David and Jen discuss:
Key advantages and disadvantages to having age provisions in trusts
Some of the most common clauses in trusts
Why communication is essential to drafting an effective will
How far is too far when creating trust restrictions
And more
Connect With Jennifer Proper:
Connect With David Lenok:
About Our Guest:
Before joining Pitcairn, Jennifer served as Director, Legacy and Wealth Planning at Abbot Downing, a Wells Fargo division serving ultra-high-net-worth individuals and family offices. While at Abbot Downing, she provided sophisticated estate, business, and financial planning for the firm's clients and led the Northeast region planning team. Previously, Jennifer held the positions of Senior Wealth Planner with Wells Fargo Private Bank in Philadelphia PA, and Legal and Tax Strategist with Legacy Advisors, LLC in Plymouth Meeting, PA.