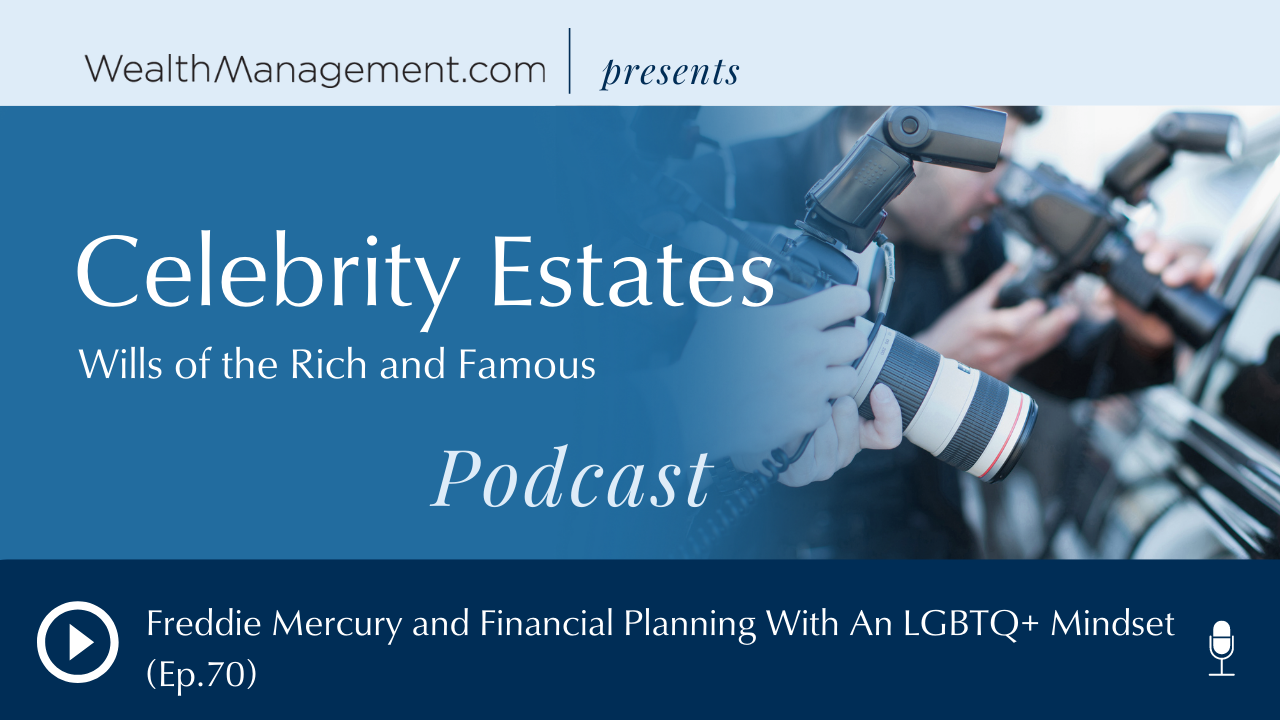 Celebrity Estates: Freddie Mercury and Financial Planning With An LGBTQ+ Mindset (Ep.70)
Celebrity Estates: Freddie Mercury and Financial Planning With An LGBTQ+ Mindset (Ep.70)
Podcast: Play in new window | Download | Embed
Subscribe: Google Podcasts | Spotify | iHeartRadio | Stitcher | TuneIn | RSS | More
Lead vocalist for Queen, Freddie Mercury kept quiet about his love life up until his death in 1991 due to complications from HIV. Since then, LGTBQ+ rights and recognition have led to a more tolerant society, with financial planning following suit.
In this episode, David Lenok is joined by Tim Volk, Founder and Managing Director of T. Volk and Company, for a conversation on LGBTQ+ financial planning and creating a healthy environment for clients as a financial advisor.
Tim discusses:
Some of the best practices when advising LGBTQ+ clients;

How can advisors provide support to client potentially still in the closet;

Why communication is essential between family members;

The diversity of culture between clients and LGBTQ+ groups and why advisors should understand the different dynamics;

And more
Connect With Tim Volk:
Connect With David Lenok:
About Our Guest:
Tim Volk hails from an entrepreneurial family, is a unique professional with an exceptional network, great inter-personal skills, and a deep appreciation of the issues surrounding wealth. He is an experienced business executive and seasoned board member with a strong financial background with deep expertise in wealth management, real estate, mortgage banking and insurance.
He is the Founder and Principal of T.Volk & Company, a boutique advisory firm that specializes in assisting closely-held businesses, family offices (single and multi-family) and family-controlled enterprises.