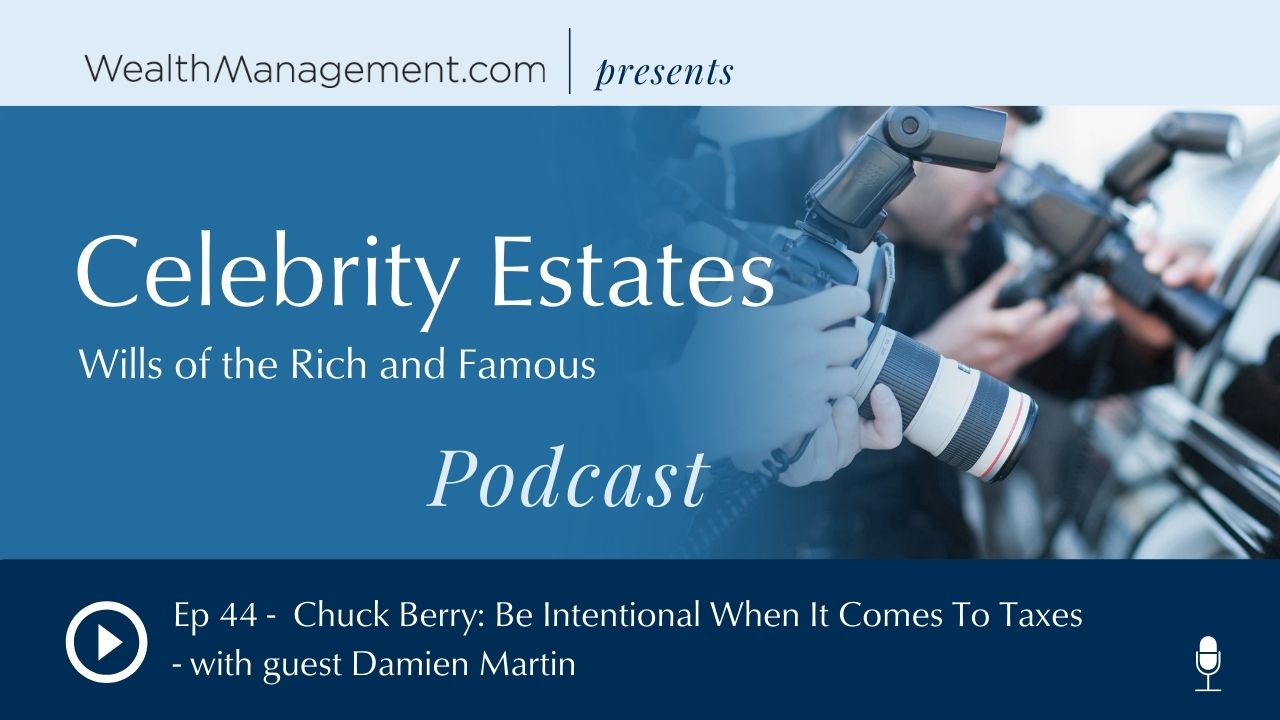 Ep 44 – Chuck Berry: Be Intentional When It Comes To Taxes – with guest Damien Martin
Ep 44 – Chuck Berry: Be Intentional When It Comes To Taxes – with guest Damien Martin
Podcast: Play in new window | Download | Embed
Subscribe: Google Podcasts | Spotify | iHeartRadio | Stitcher | TuneIn | RSS | More
Today, David Lenok, senior editor at WealthManagement.com, is joined by Damien Martin, tax partner at BKD CPAs and Advisors.
This episode focuses on the father of rock 'n roll, Chuck Berry, the legendary musician who worked up into his 80's, amassing a sizable estate upon his death in 2017 at the age of 90, despite his conviction of tax evasion in 1979. Berry was convicted of $110,000 in back taxes, and was sentenced to serve 4 months in jail and 1000 hours of community service.  
David and Damien delve deep into the reality of taxes and why communication and planning are the key to a successful financial future.
You will learn:
The tax planning issues advisors face with clients

How tax planning affects your retirement and how it can help to maximize your estate

How estate tax planning can assist your income tax planning

The importance of creating open communication with your whole team of advisors

And more!
Listen now and intentionally plan for the future!
Resources: WealthManagement.com | BKD CPAs and Advisors | Damien Martin