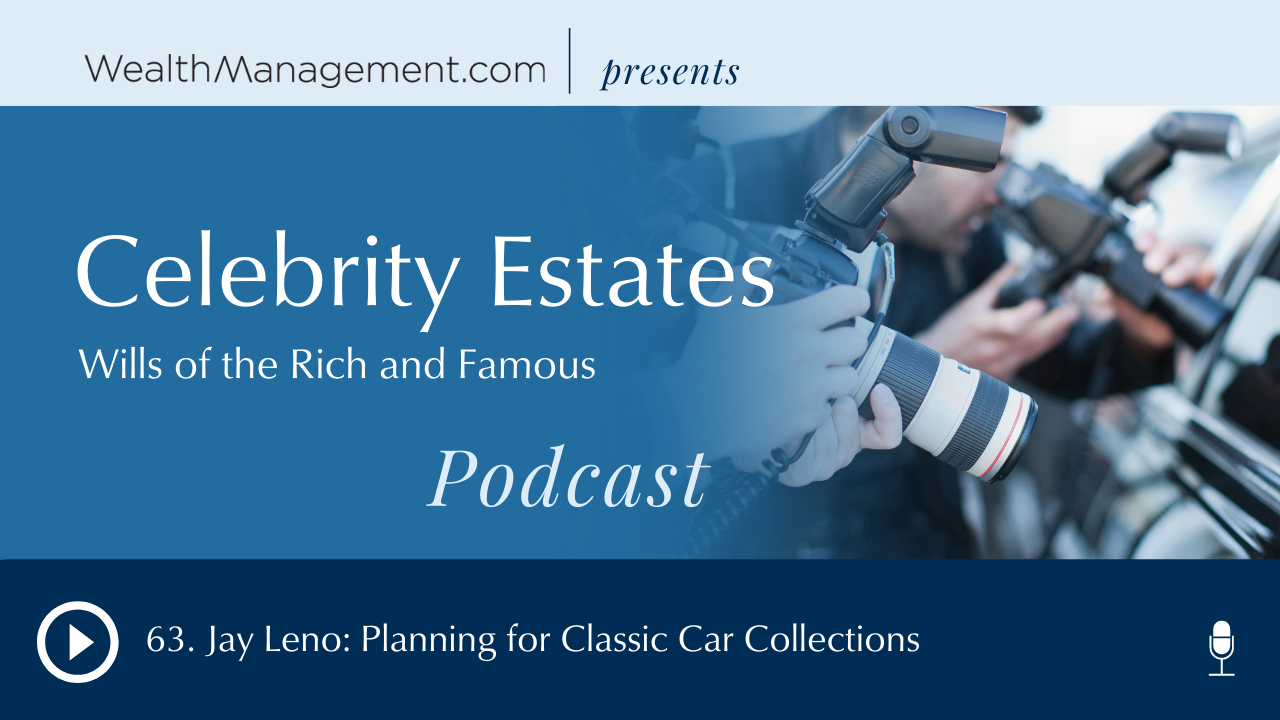 63. Jay Leno: Planning for Classic Car Collections
63. Jay Leno: Planning for Classic Car Collections
Podcast: Play in new window | Download | Embed
Subscribe: Google Podcasts | Spotify | iHeartRadio | Stitcher | TuneIn | RSS | More
Jay Leno spent 22 years hosting the "The Tonight Show" before being inducted into the Television Hall of Fame. His prized collection consists of approximately 286 vehicles: 169 cars and 117 motorcycles, all of which create a bit of a challenge when it comes to asset planning.
In this episode, David Lenok is joined by Peter Neumann, CEO and Steve Linden, CIO of Chrome Strategies, to discuss the planning that accompanies such a large collection of increasingly valuable assets. They reveal what to consider when planning with a large collection of assets, and detail the difference for planning and storing pieces, depending on the type of collection.
Peter and Steve discusses:
What is considered a collectable;

The benefit of determining the value of a collection before asset planning;

The difficulties faced when storing collections; and

The importance of maintaining the integrity of a collection.
Connect With Peter Neumann and Steve Linden:
Connect With David Lenok:
About Our Guest:
Peter Neumann has spent 30+ years in the commodity and financial markets. He has held leading roles in sales and trading with two powerhouse firms in the field of commodities and commodity linked structures. He specializes in risk management advisory, and product integration across multiple asset classes. Peter is an integral part of the firm's industry leading revenue, business development, and league tables.
Steve Linden is the founder and CIO at Chrome Strategies Management, LLC. CSM is an alternative asset manager founded in 2015, advising and managing The Chrome Fund I LLC. TCF is a closed-end private equity fund investing exclusively in both a short and long term global portfolio of vintage & collector and concours-level motorcars.