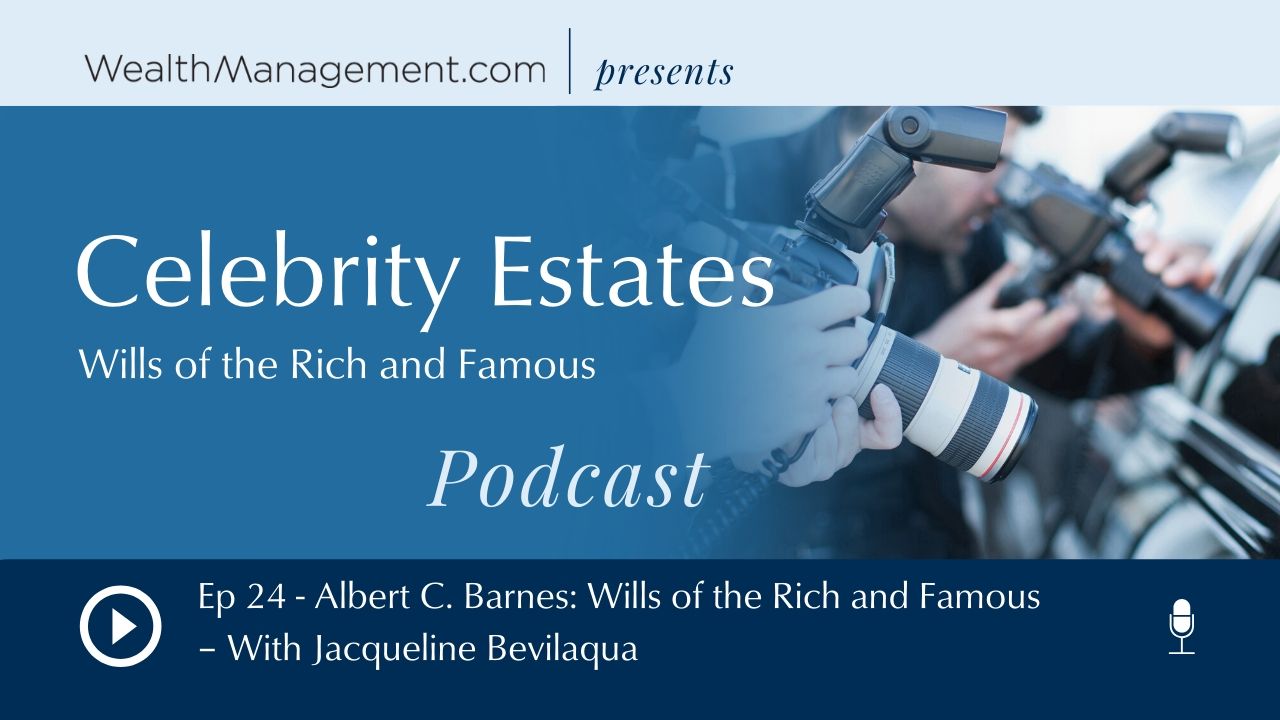 Ep 24 – Albert C. Barnes: Wills of the Rich and Famous –– With Jacqueline Bevilaqua
Ep 24 – Albert C. Barnes: Wills of the Rich and Famous –– With Jacqueline Bevilaqua
Podcast: Play in new window | Download | Embed
Subscribe: Google Podcasts | Spotify | iHeartRadio | Stitcher | TuneIn | RSS | More
It's surprisingly easy to have estate planning documents and wills modified or overturned. Can your clients be assured that their estate planning documents will be enforced after they're gone?
In this episode, David Lenok, senior editor at WealthManagement.com, speaks with three-time guest, Jacqueline Bevilaqua, an associate at Katsky Korins, about what can happen to a trust and the client's wishes after their death. The celebrity example in this episode is American businessman Albert C. Barnes, best known for his massively valuable art collection. 
In this episode, you will learn:
The story of how Albert C. Barnes's wishes were blatantly disregarded over 50 years after his death

What kinds of estate-planning scenarios are less likely to get overturned or modified in the future

Whether making wishes known is enough to make them legal

How a trustee's residential location can affect estate planning

And more!
Tune in now and learn how to help your clients ensure that their wishes will be carried out. 
Resources:  WealthManagement.com | Katsky Korins | jbevilaqua@katskykorins.com