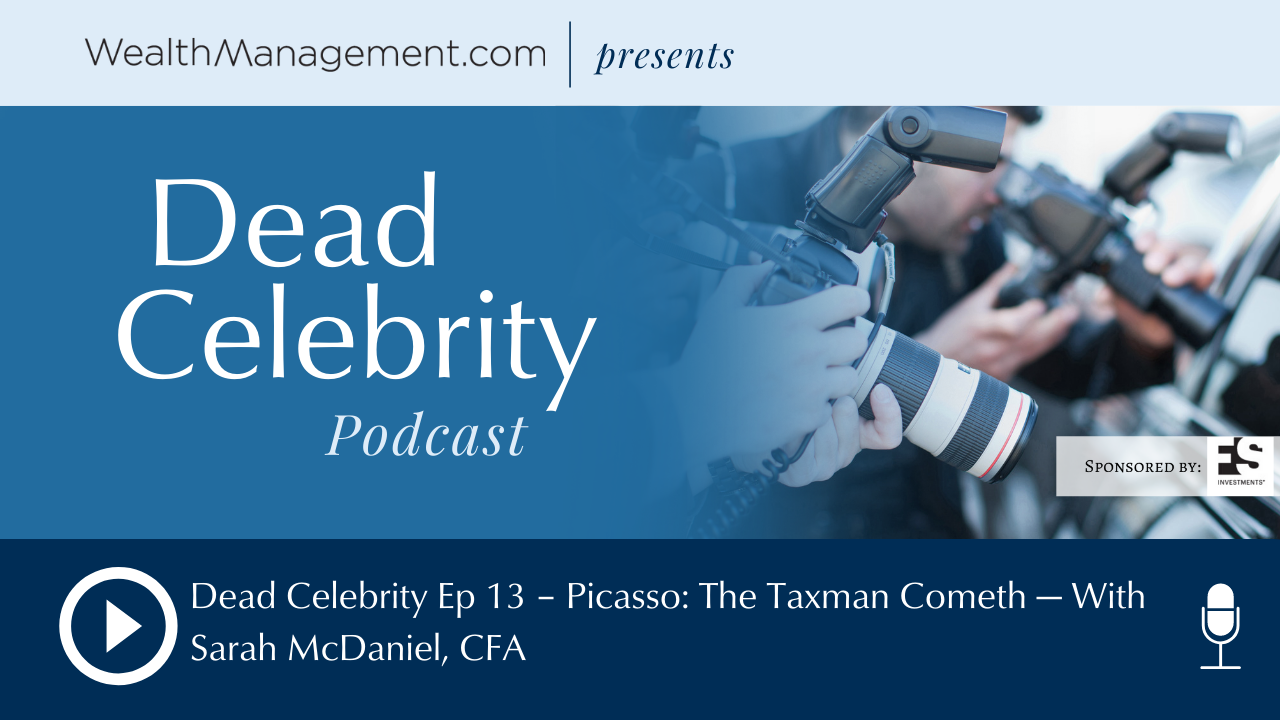 Dead Celebrity Ep 13 – Picasso: The Taxman Cometh — With Sarah McDaniel, CFA
Dead Celebrity Ep 13 – Picasso: The Taxman Cometh — With Sarah McDaniel, CFA
Podcast: Play in new window | Download | Embed
Subscribe: Google Podcasts | Spotify | iHeartRadio | Stitcher | TuneIn | RSS | More
Sponsored By: FS Investments
Art collections can be a difficult asset to comprehend. You need to surround yourself with highly qualified and good-intentioned experts to ensure your legacy lives on.
In this episode, WealthManagement.com's senior editor, David Lenok, speaks with Sarah McDaniel, CFA and managing director: head of Wealth Strategies Group and Advance Planning Centers at Morgan Stanley, about the massive art collection left behind after the death of one of the world's most influential artists: Pablo Picasso. As you'll soon find out, thanks to Picasso's superstitions, his family had to use part of his collection to pay the estate taxes due upon his death.
In this episode, you will learn:
Why the big winner of not preparing your estate with proper documentation will be the government

How the Picasso Museum in France actually came about

How art assets are taxed differently depending on whether you are the artist or the collector

And more!
Tune in now and take Picasso's words to heart: "Action is the foundational key to all success." Take action and protect your estate.
Resources: WealthManagement.com | Morgan Stanley