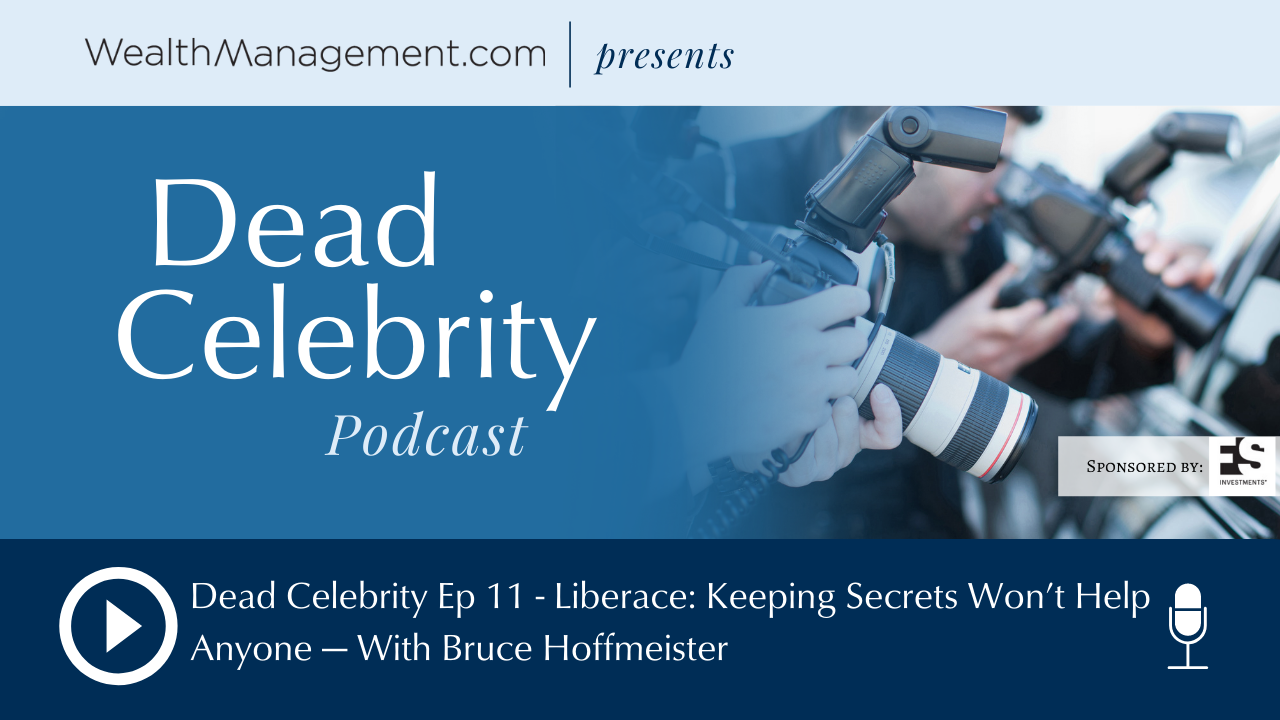 Dead Celebrity Ep 11 – Liberace: Planning for LGBTQ Clients — With Bruce Hoffmeister
Podcast: Play in new window | Download | Embed
Subscribe: Google Podcasts | Spotify | iHeartRadio | Stitcher | TuneIn | RSS | More
Sponsored By: FS Investments
Living a secret life can be so utterly complicated. Take it from Liberace. As you'll soon find out, it is essential for LGBT couples to have a prenup or partnership agreement that can unfold if a relationship ends.
In this episode, David Lenok, senior editor at WealthManagement.com, speaks with Bruce Hoffmeister, a vice president and wealth strategist at Wilmington Trust. Together, they discuss the issues within the estate of Liberace, Mr. Showmanship himself. In this discussion, they delve into the secret and not-so-secret lifestyle of Liberace, brought forward by the infamous palimony case on behalf of his 17-year-old chauffeur and live-in lover.  
In this episode, you will learn:
The great lengths to which Liberace went to keep his sexual orientation private

The benefits of partnership agreements

What advisors need to be aware of when they have clients who are members of the LGBTQ community 

Why it's important for clients to have all of their paperwork in order sooner rather than later

And more!
Tune in to learn about prenup and estate-planning action items that will help LGBTQ couples protect themselves, their families, and their assets. 
Resources: WealthManagement.com | Wilmington Trust