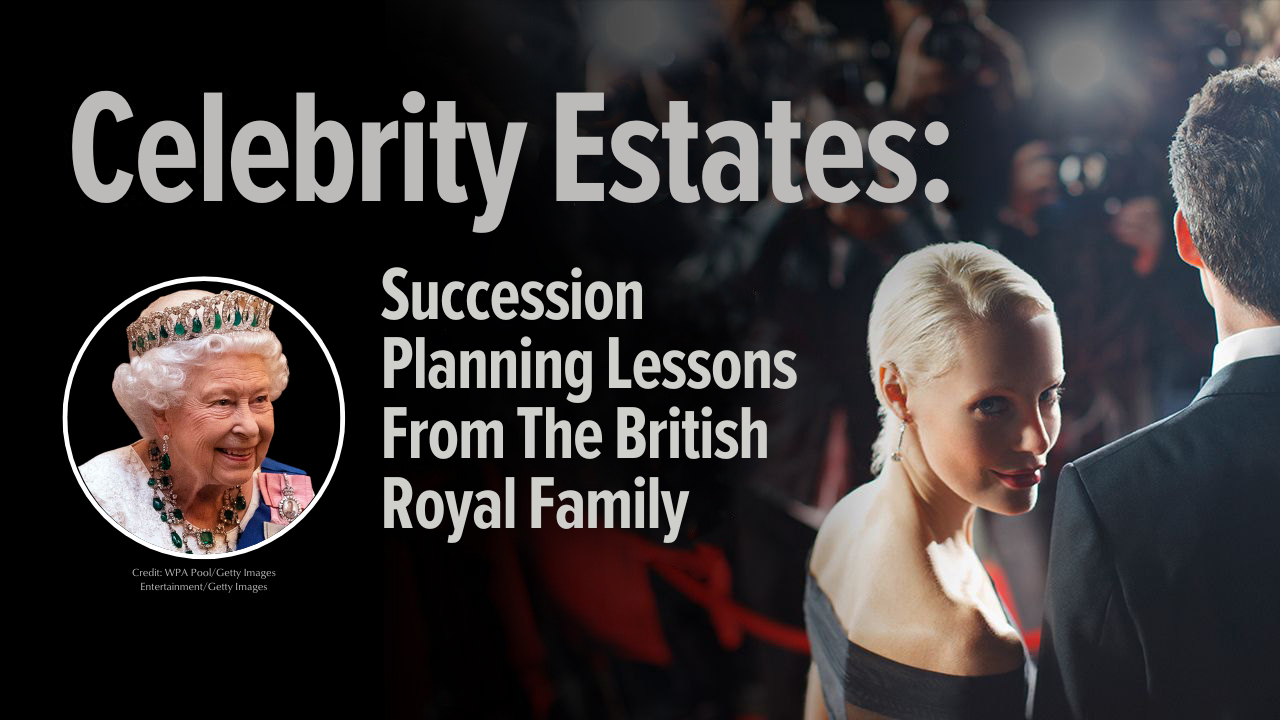 Celebrity Estates: Succession Planning Lessons From The British Royal Family
Podcast: Play in new window | Download | Embed
Subscribe: Google Podcasts | Spotify | iHeartRadio | Stitcher | TuneIn | RSS | More
The Windsors maintain a rigid estate and succession plan that's been (in some cases, quite literally) written in stone for hundreds of years. With the recent passing of Queen Elizabeth II, it's an opportune time to ask: What can planners learn from such an impossibly rigid, yet simultaneously extremely transparent 'plan'?
In this episode, David Lenok is joined by Tim Volk, Founder and Managing Director of T. Volk and Company, in discussing the repercussions of such a plan, including the importance of considering the age of the 'next generation' in light of ever-increasing longevity and the important distinction between adultship and eldership.
Tim discusses:
Resources:
Connect With Tim Volk:
Connect With David Lenok:
About Our Guest:
Timothy J. Volk, CFP, is the architect of a highly successful entrepreneurial career encompassing independent advisory, strategic planning, and financial services (banking, wealth management, insurance, and real estate) and is driven by his core values of family, community, and responsible stewardship. As principal of T. Volk & Co., he leverages his experience in a successful legacy family business and provides prudent and trusted counsel to families striving to protect their enterprises and preserve their wealth.