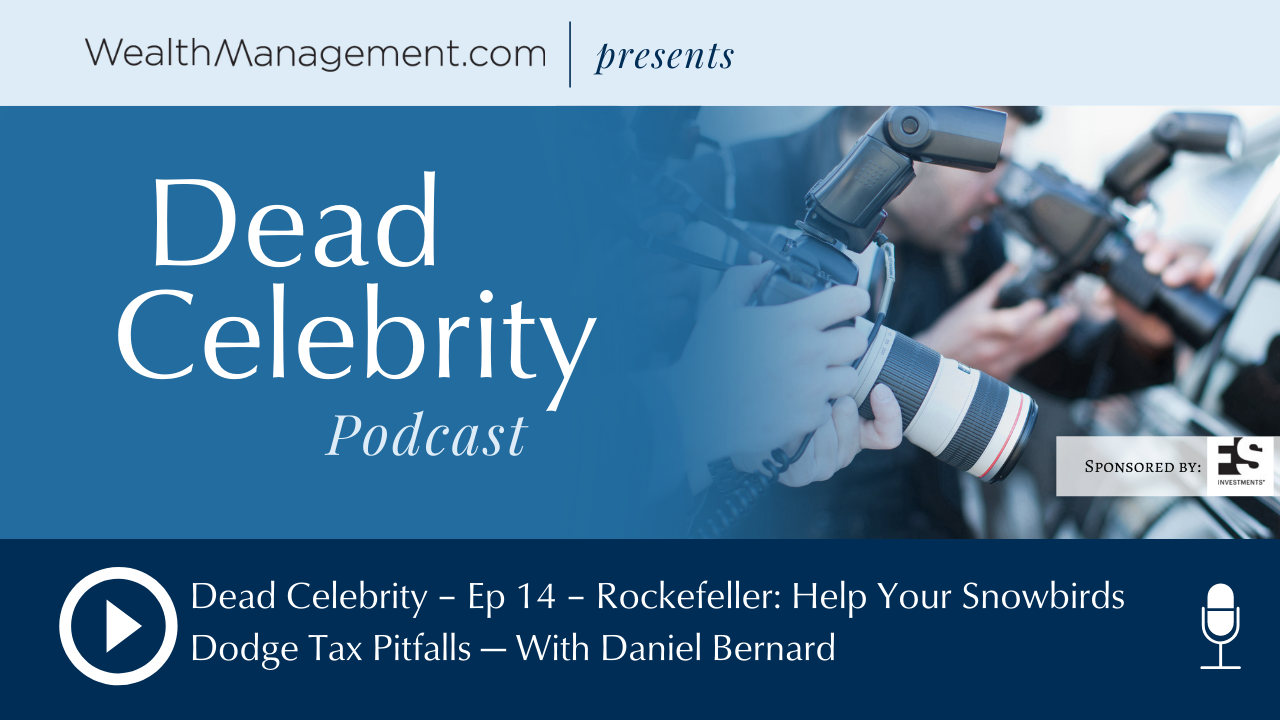 Dead Celebrity – Ep 14 – Rockefeller: Help Your Snowbirds Dodge Tax Pitfalls — With Daniel Bernard
Podcast: Play in new window | Download | Embed
Subscribe: Google Podcasts | Spotify | iHeartRadio | Stitcher | TuneIn | RSS | More
Sponsored By: FS Investments
Since not all states treat taxes the same, snowbirds who don't know the rules might experience great heartache when they receive their tax bill. 
In this episode, David Lenok, senior editor at WealthManagement.com, speaks with tax attorney Daniel Bernard. Together, they discuss John D. Rockefeller, the legendary American industrialist, philanthropist, and founder of the Standard Oil Company. In 1914, he started splitting time between Florida and New York, making the ultra-rich Rockefeller one of the first snowbirds. Using Rockefeller as their inspiration, David and Daniel explore the tax options and rules available to snowbirds who own multiple properties across different states.
In this episode, you will learn:
A little history behind John D. Rockefeller, the original snowbird

What planning considerations to be aware of as an advisor to snowbirds

What ancillary probate is and how to help your clients avoid it

And more!
Tune in and learn how to help your clients enjoy life as a snowbird.
Resources: WealthManagement.com | Twomey, Latham, Shea, Kelley, Dubin & Quartararo LLP