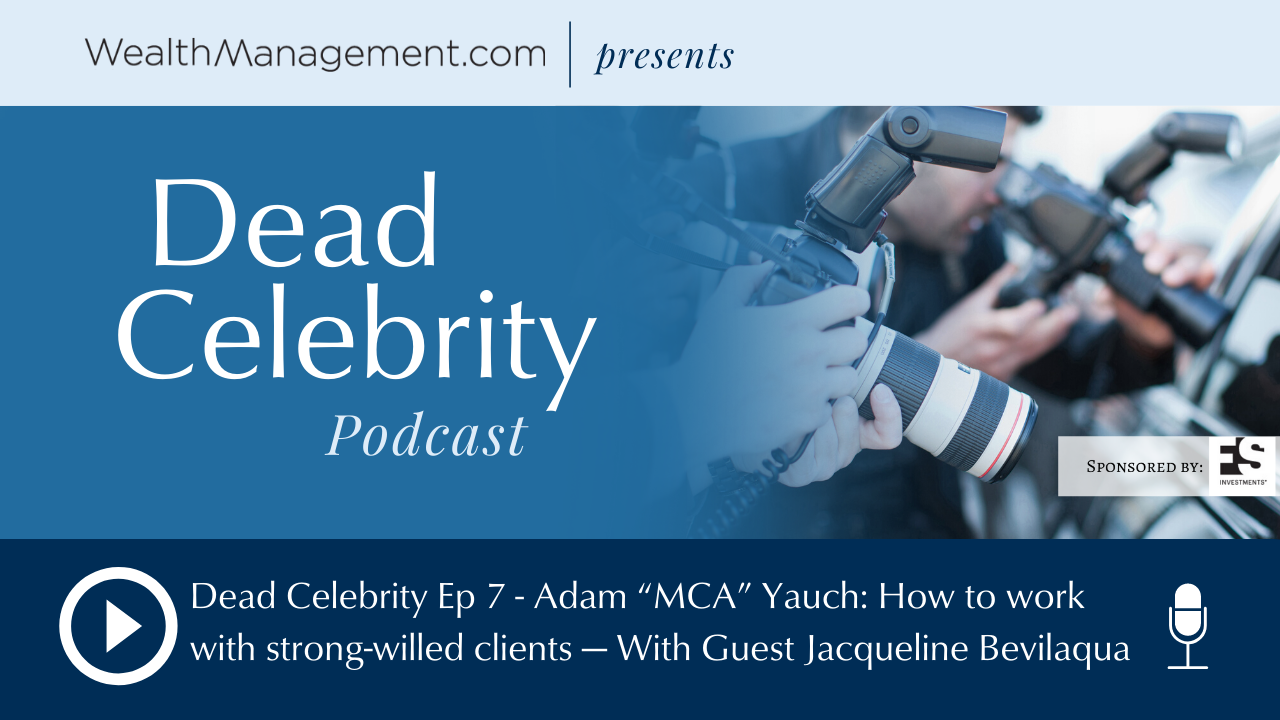 Dead Celebrity Ep 7 – Adam "MCA" Yauch: How to work with strong-willed clients — With Guest Jacqueline Bevilaqua
Podcast: Play in new window | Download | Embed
Subscribe: Google Podcasts | Spotify | iHeartRadio | Stitcher | TuneIn | RSS | More
Sponsored By: FS Investments
Do you have co-owned assets, similar to how the three members of Beastie Boys co-own their music?
In this episode, David Lenok, senior editor at WealthManagement.com, speaks with Jacqueline Bevilaqua, associate at Katsky Korins, about what was done correctly and incorrectly in the estate plan of rapper Adam Yauch ( ⅓ of Beastie Boys). As they examine Adam Yauch's estate,  David and Jacqueline discuss how to delicately manage the challenges that often come with high-net-worth clients and what steps need to be taken before incorporating copyright into a will.
In this episode, you will learn:
Possible reasons why a copyright clause made it into Adam Yauch's will, despite him being a co-owner of his artistic property 

How to work with strong-willed clients who insist on using their will to make a public statement

What to consider when incorporating copyright into a client's will

What it means to help your clients "play the tape through" when they're appointing guardianship — and why it's important

And more!
Tune in now and know that you are the one who can "fight for the right" to protect your clients after death.
Resources:  WealthManagement.com | Katsky Korins | jbevilaqua@katskykorins.com