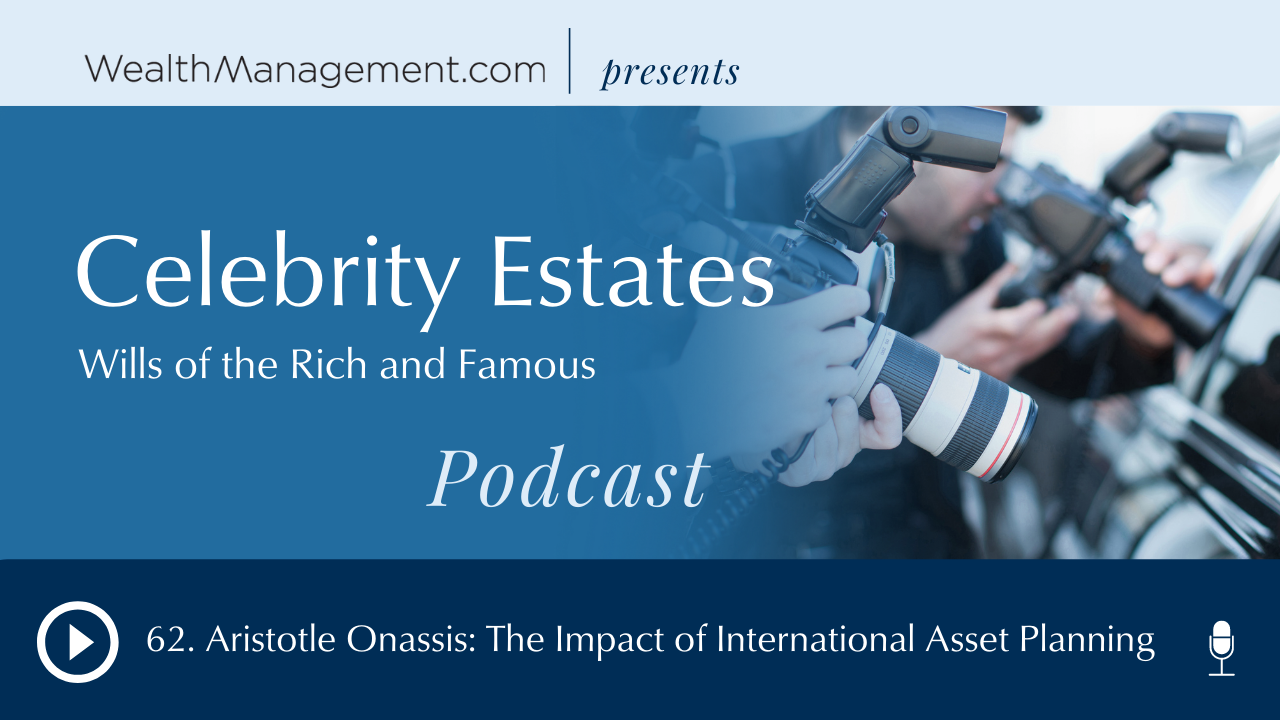 62. Aristotle Onassis: The Impact of International Asset Planning
Podcast: Play in new window | Download | Embed
Subscribe: Google Podcasts | Spotify | iHeartRadio | Stitcher | TuneIn | RSS | More
From the mid 1920's to his death in 1975, Aristotle Onassis embodied the phrase "many fingers in many pies" with businesses ranging from international shipping to less savory military hunters.
Greek law limited how much could be granted to his American wife, Jackie O., after his death, regardless of his enormous legacy. With those limitations in mind, his distribution of his assets after death dealt with a multitude of clauses and arrangements for his daughter and charity foundations. 
In this episode, David Lenok is joined by Megan Gorman, founding partner of Chequers Financial Management, in discussing how holding assets internationally impacts the way financial advisors plan and advise their clients. They reveal the beneficial steps Aristotle took to create his financial plan and why it is a good example of what to do.
David and Megan discusses:
The importance of compliance when dealing with international assets;

The role of CPA's and tax advisors in financial planning;

How donor advised funds simplify charitable donations after death;

Why Aristotle's financial plan consisted of numerous 'what if' clauses;

And more
Connect With Megan Gorman:
Connect With David Lenok: