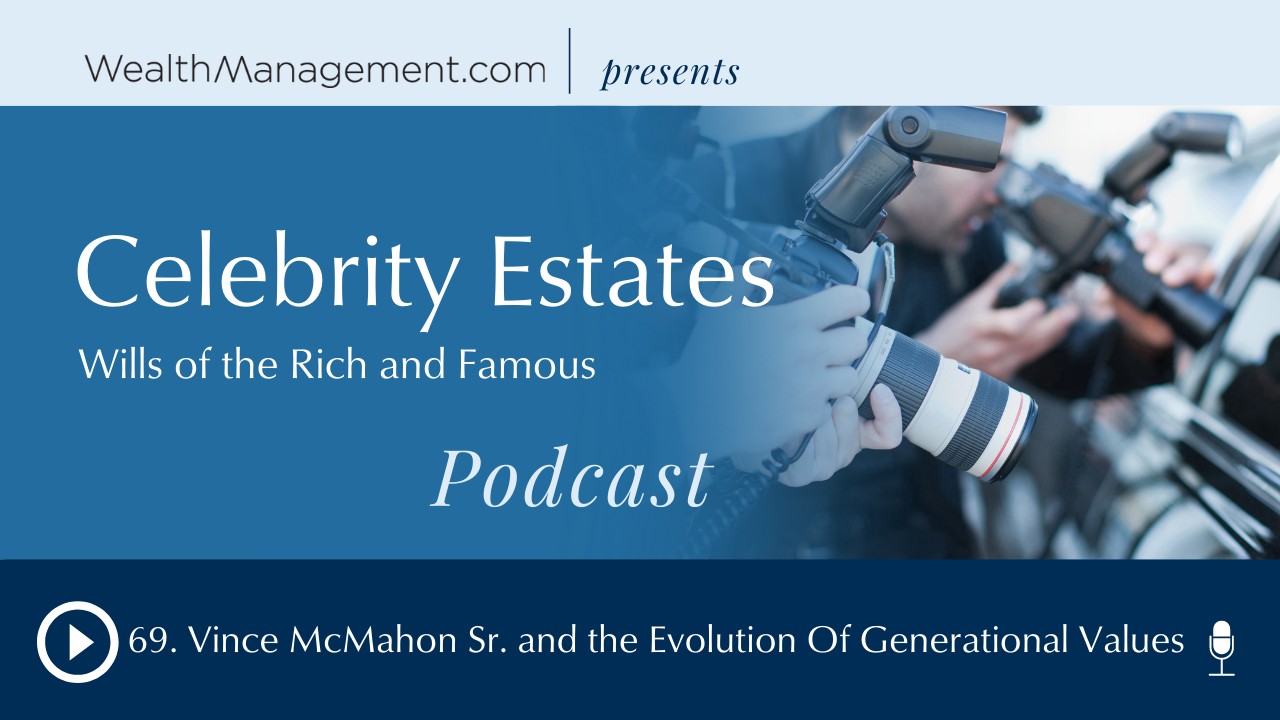 69. Vince McMahon Sr. and the Evolution Of Generational Values
Podcast: Play in new window | Download | Embed
Subscribe: Google Podcasts | Spotify | iHeartRadio | Stitcher | TuneIn | RSS | More
Vince McMahon Sr. is best known for founding the company that eventually became World Wrestling Entertainment. In a family business, which the WWE very much is, passing down core values can be a struggle as future generations look to create their own paths.
In this episode, David Lenok is joined by Kelley Wolfington, Senior Wealth Strategist at SEI Private Wealth Management, in dissecting the idea of inheriting values. She reveals the importance of creating conversations between generations to develop an effective plan for the future.
Kelley discusses:
How the generational divide impacts personal values;

The importance of introducing commonalities between generations; 

Where the financial advisor fits within the conversation;

How to have open conversations with advisors with your family members around;

And more!
Editor's Note: This episode was recorded before the recent allegations against Vince McMahon Jr. came to light.
Connect With Kelley Wolfington:
Connect With David Lenok:
About Our Guest:
Kelley Wolfington provides holistic advice in the areas of trust and estate planning, wealth transfer, philanthropy, succession planning, tax planning and family communications strategies for ultra-high net worth and high net worth individuals and families. Her responsibilities include collaborating with internal and external colleagues and partners to craft and deliver such advice as well as develop strategies, techniques, tools and materials related to these advisory areas. She helps facilitate a perpetual process to improve her clients' condition by working with them to navigate goals, values and visions for themselves, their families and their communities.