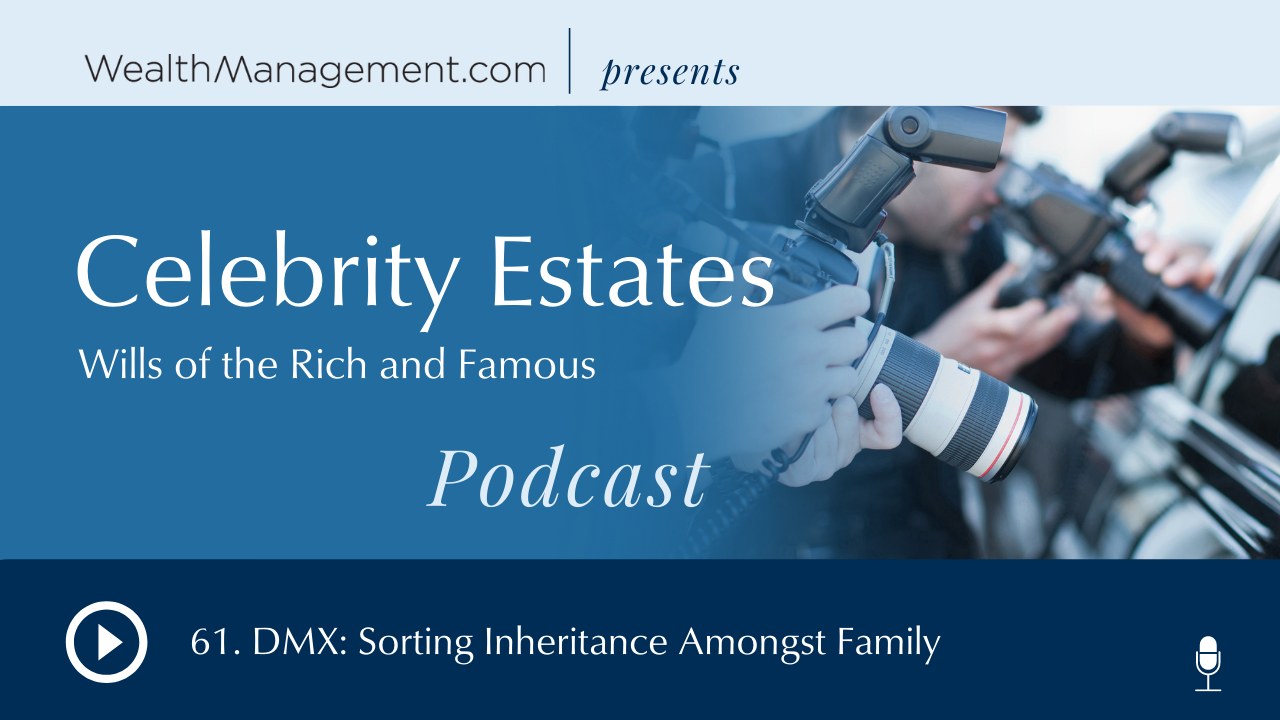 61. DMX: Planning For Blended Families
Podcast: Play in new window | Download | Embed
Subscribe: Google Podcasts | Spotify | iHeartRadio | Stitcher | TuneIn | RSS | More
David Lenok is joined by John Pantekidis, chief investment officer and general counsel at Twin Focus, to discuss the struggles of determining inheritance with children from multiple partners and the legal and tax issues when children are taken into account.
With over 74 million records sold worldwide and a lucrative career that took him in many directions, Earl Simmons, better known as rapper DMX, died in April 2021. He left behind a complex inheritance scenario with fifteen children, and his fiancée Desiree Lindstrom's attempts to be recognized as his common law partner through the courts.
In this episode, David and John address the laws and rights of partners, ex-wives and children in complex situations such as this.
They discuss:
How divorce can complicate relations and inheritance after death;
The importance of estate planning in all scenarios;
Why disinheritance can be a benefit;
and more.
Connect With John Pantekidis:
Connect With David Lenok:
About Our Guest:
John is a managing partner at TwinFocus and serves as the Chief Investment Officer (CIO) and General Counsel. John has been with the firm since January 2007, six months after the firm's launch. In this role, he heads the firm's investment research and complex tax planning efforts, working closely with clients to help them design and implement innovative family office structures.
As the firm's CIO, he also leads research efforts to develop new and creative investment policies, oversees due diligence for manager search and selection, and plays a multi-faceted role in guiding the firm's private investment activities by identifying, negotiating, modeling, and structuring deals from a fundamental investment and multi-generational perspective. John has also designed and implemented the firm's sophisticated options overlay program.