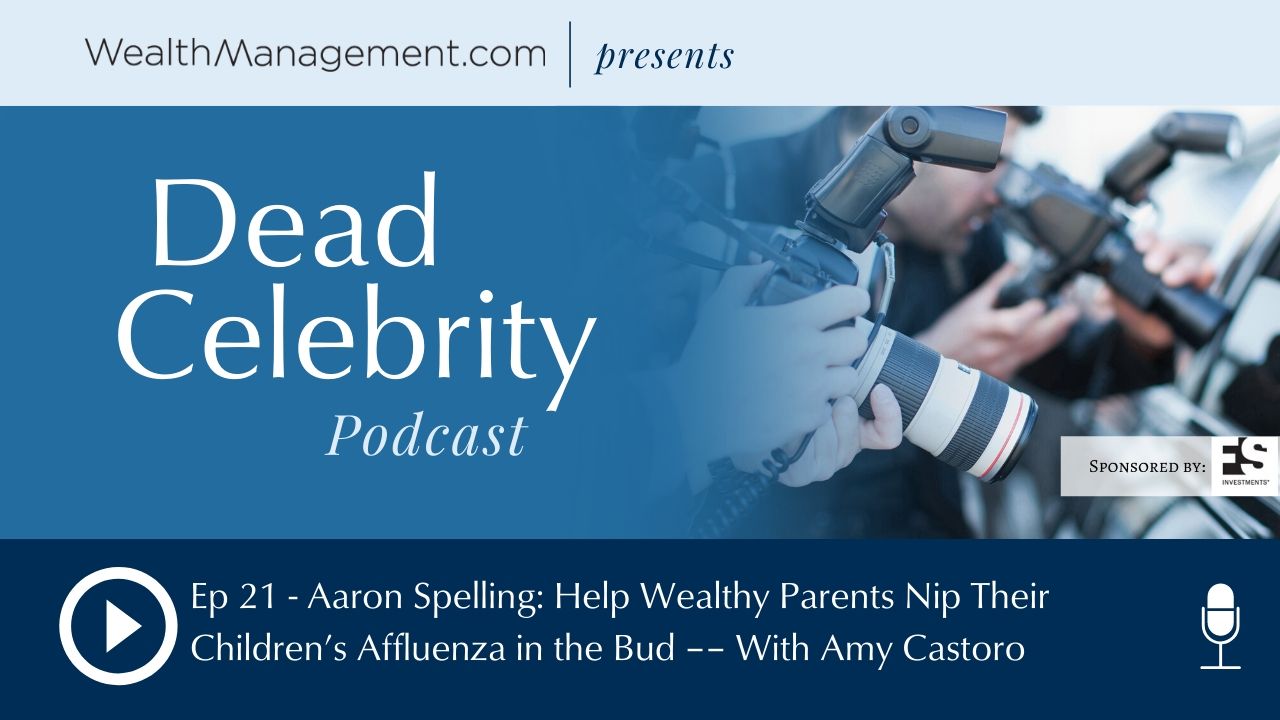 Ep 21 – Aaron Spelling: Help Wealthy Parents Nip Their Children's Affluenza in the Bud –– With Amy Castoro
Podcast: Play in new window | Download | Embed
Subscribe: Google Podcasts | Spotify | iHeartRadio | Stitcher | TuneIn | RSS | More
Sponsored By: FS Investments
No parent wants their children to be worse off because of the wealth they inherit. As an advisor, what can you do to help parents equip their children for wealth and snuff out a sense of entitlement –– or affluenza –– that could derail them in the future?
In this episode, David Lenok, senior editor at WealthManagement.com, speaks with Amy Castoro, president and CEO of The Williams Group, about what advisors can do to help high-net-worth parents to prepare their children to inherit wealth. David and Amy look to the Spelling family for an example of affluenza. It's debatable whether wealth has been a positive influence in the life of Tori Spelling, daughter of the late American film and television producer Aaron Spelling. Tori is outspoken about her poor investment decisions and overly lavish lifestyle, and yet she seems incapable of living sustainably. 
In this episode, you will learn:
Examples of details for wealthy families to get clear on in advance, such as drawing the line of entitlement versus engagement for their children 

How parents can create an open environment for young kids to ask questions about their family's wealth

What can be done today to influence an adult child who doesn't appreciate their wealth

How to recognize the early signs of affluenza and step in

And more!
Tune in now and learn how to help your clients transfer family wealth and values to their children for a sustainable legacy. 
Resources:  WealthManagement.com | The Williams Group